Terrahawks - Behind The Scenes Special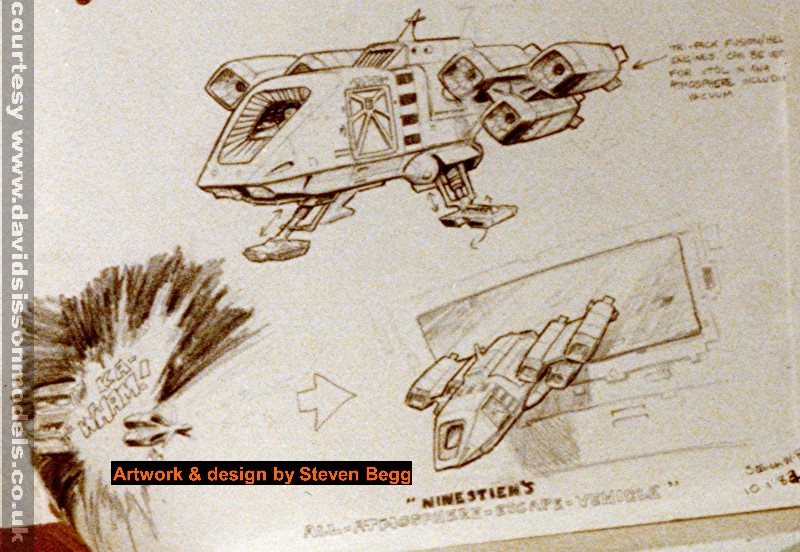 Dr Tiger Ninestein's own space vehicle, the Hawklet, appears in the episode 'Jolly Roger One'. Designed by SFX Director Steven Begg with a puppet-sized set built to match designed by Gary Tomkins.

The craft is called Hawklet but the design has the original description 'All-Atmosphere-Escape-Vehicle, and the model has 'NEV' on the top and side, possibly in the style of the MEV so it could be 'Ninestein Excursion Vehicle'?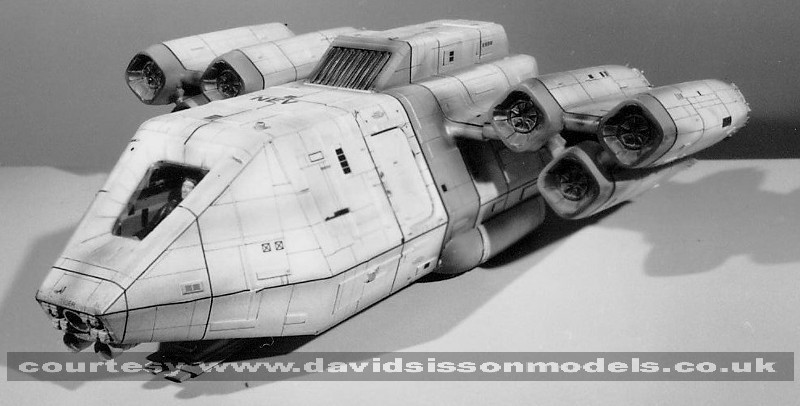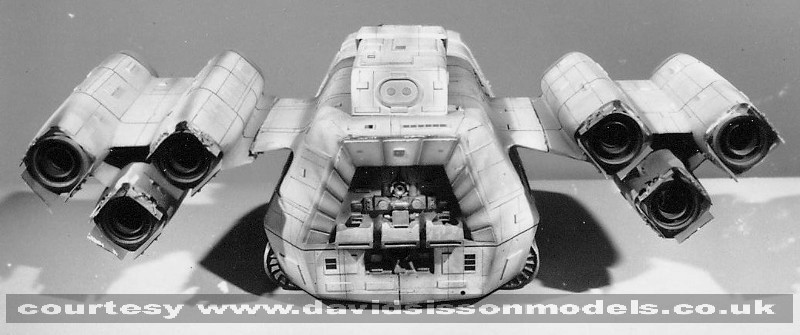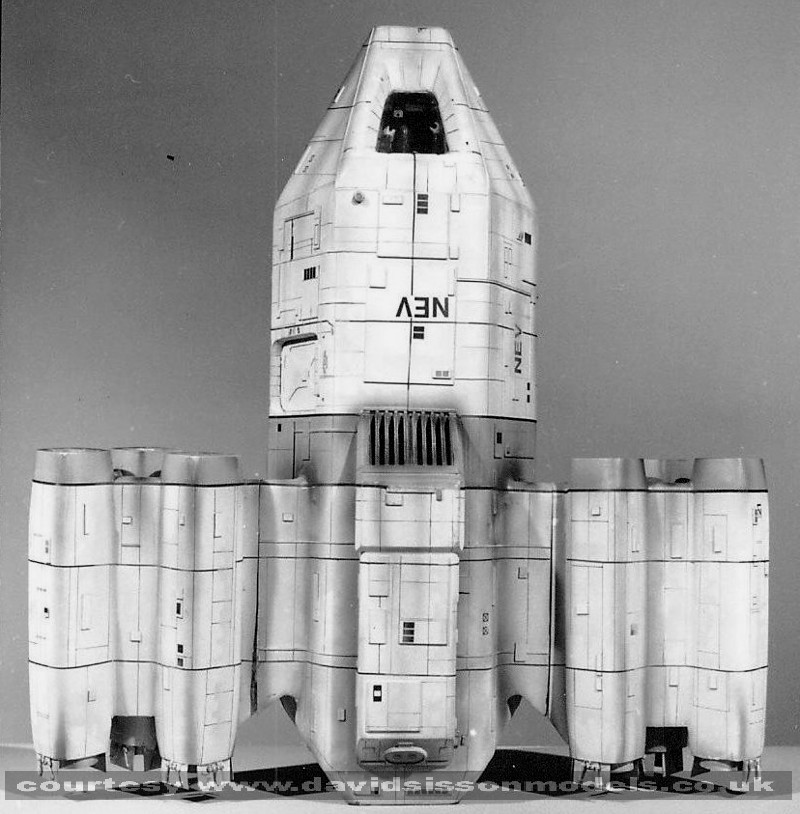 Below: The miniature figure of Ninestein at the controls, with his name 'Tiger' on the very nose of the ship.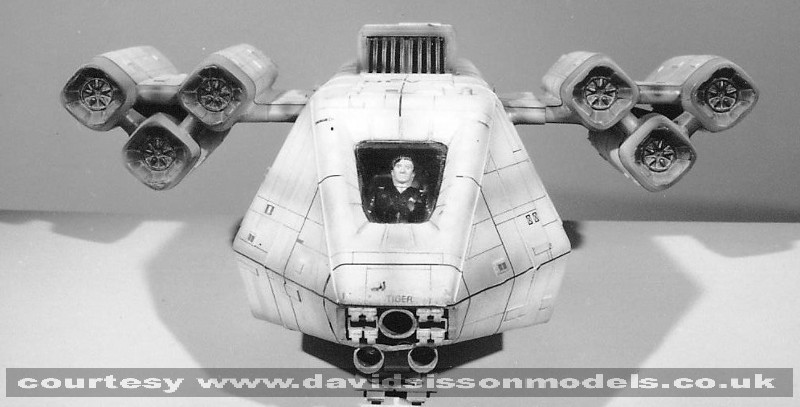 Below: Photographs of the puppet set designed by Gary Tomkins being built at the studio.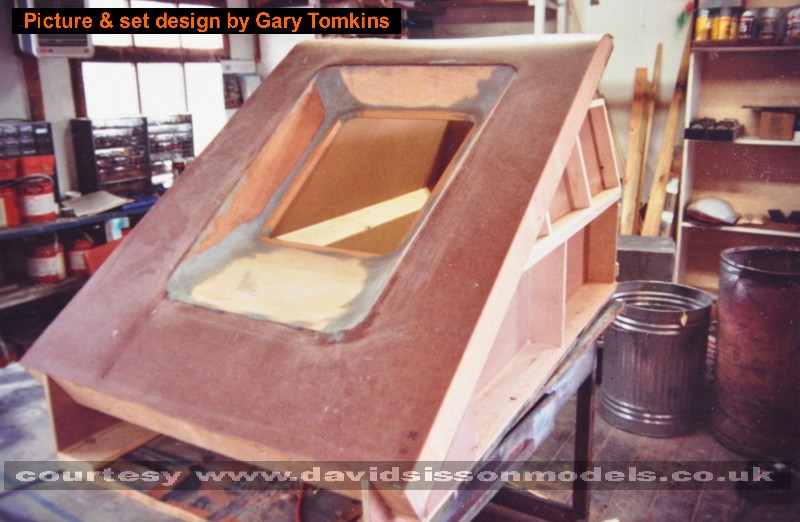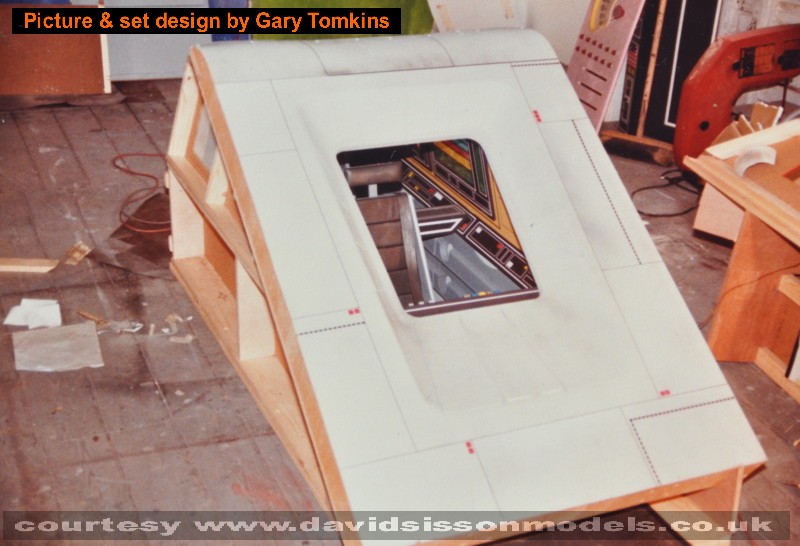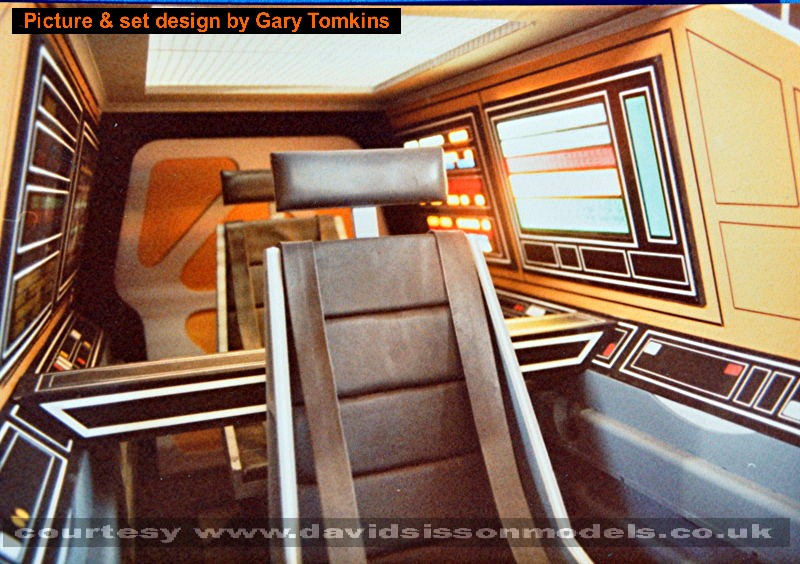 Hawklet in the studio model storage room - picture courtesy Anderson Entertainment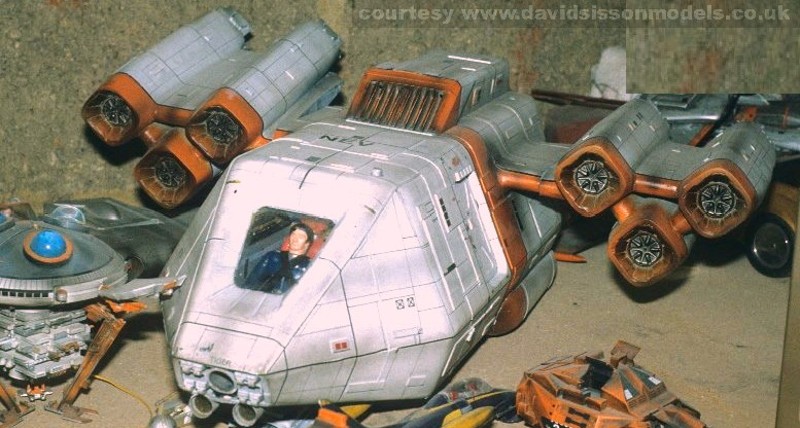 My thanks to Steven Begg for using his preproduction artwork for this article.
Thanks also to Gary Tomkins for the use of his photographs.
Other photographs by Anderson Burr Pictures Ltd & Anderson Entertainment.
'Terrahawks' is copyright by Christopher Burr
No infringement of copyright is intended - non-profit fan interest site only.
'Terrahawks' is a Gerry Anderson and Christopher Burr Production.