Terrahawks - Behind The Scenes Special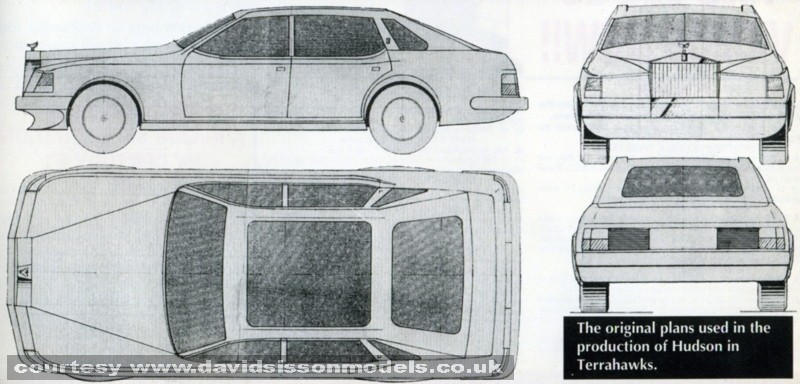 Terrahawks had some similar elements to Thunderbirds one of which was that a main character drove around in a Rolls-Royce, but this one was computer controlled! It was called HUDSON, which means Heuristic Universal Driver with Sensory and Orbital Navigation.
The plans above are courtesy of the classic Gerry Anderson magazine 'Century 21 issue 6', printed in 1991 by David Nightingale and editored by Mike Reccia.

In this issue Simon Archer was speaking to staff at 'Space Models' about the various props they had produced over the years for the Anderson TV series, one of which was Hudson. After Gerry's staff had failed to come up with a design that he thought would be acceptable, to both himself and the Rolls-Royce company, Gerry gave the job to Derek Ridley at Space Models who had to come up with a design that wasn't too futuristic!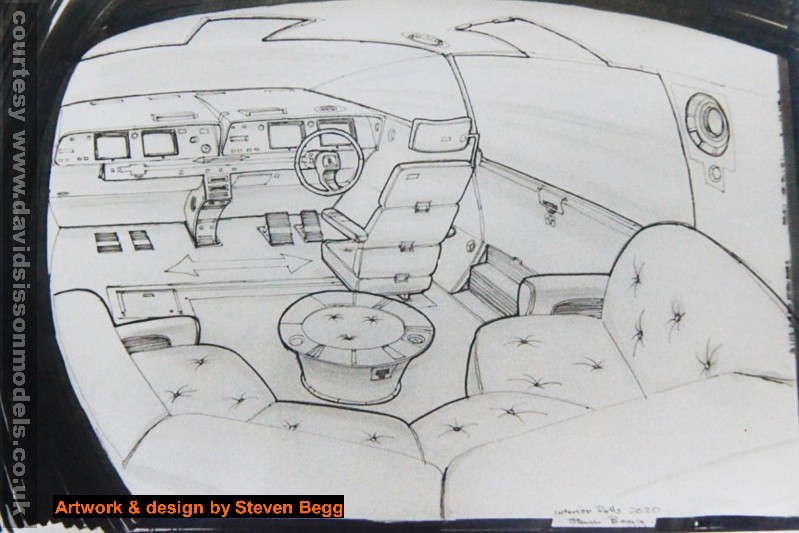 Above: Steve Begg's concept design for the interior of Hudson.
Below: The original master pattern for Hudson which was sold on ebay.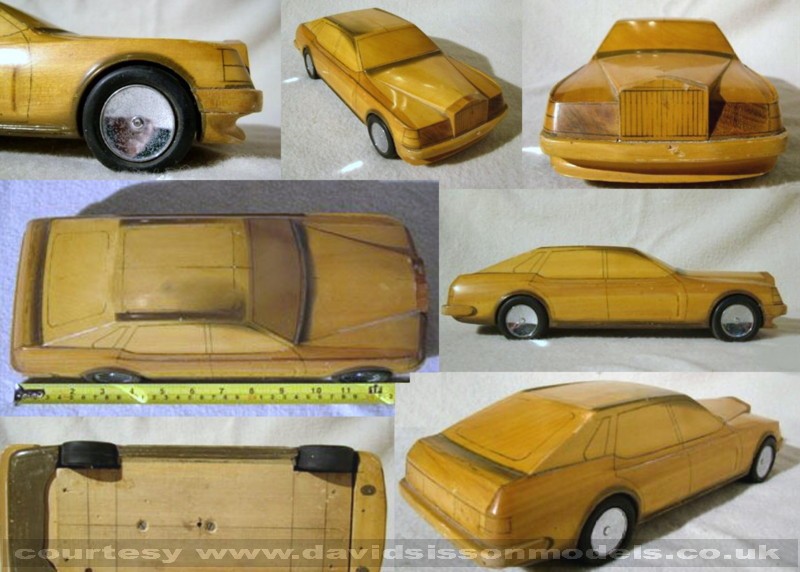 The original plan was to coat the model in reflective paint containing glass beads, which could then reflect a changing light source next to the camera lens, which in turn would make the car appear to change colour. Unfortunately this didn't work too well so multiple different coloured bodyshells were produced and simply swapped over on the existing chassis.
Below: the reflective original is in the wooden box to prevent it's delicate paint from getting damaged by rough handling.

Blue Hudson as filmed, parked outside Anderburr Records.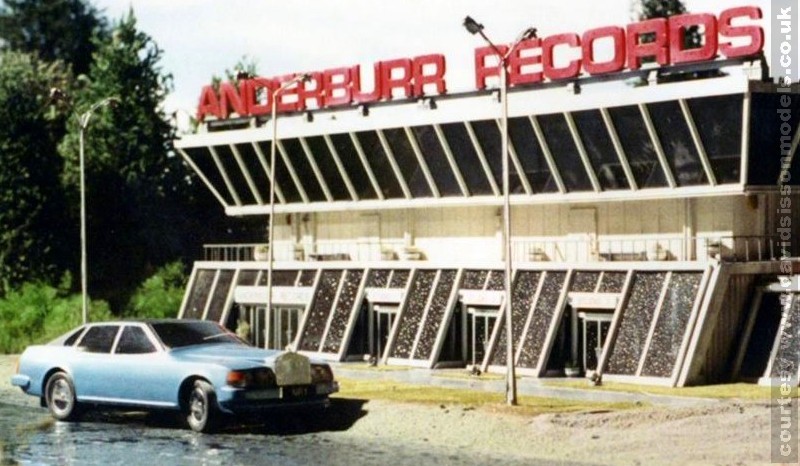 Below; The first model and then a gold copy.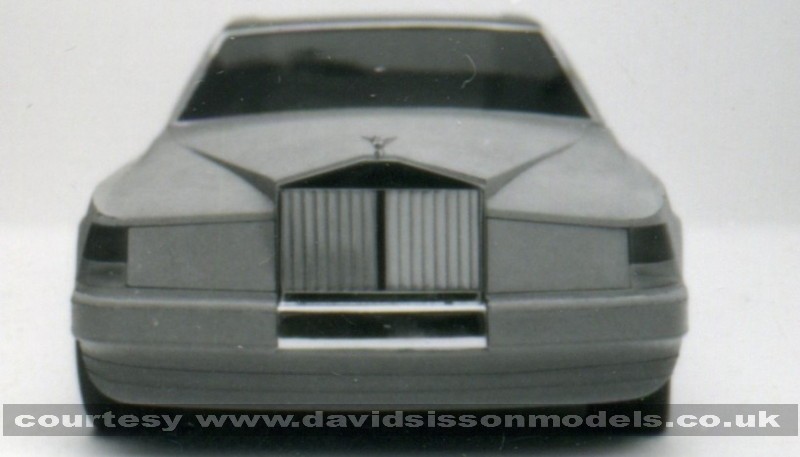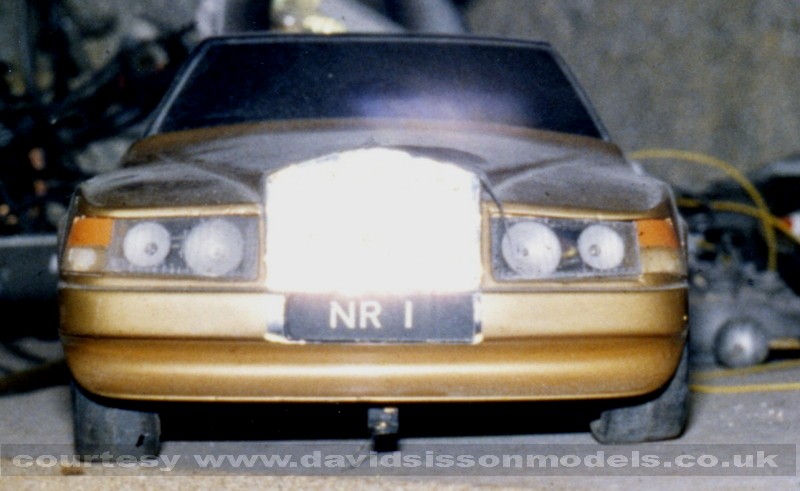 The model is quite small at just 13 inches long.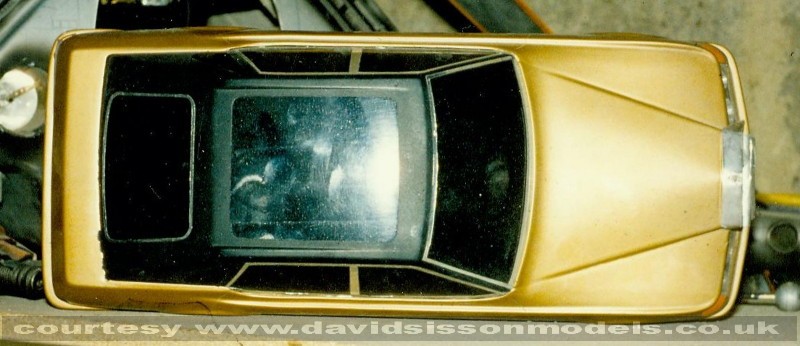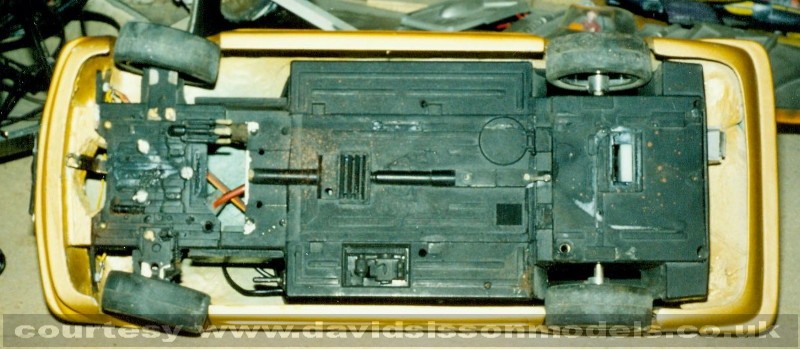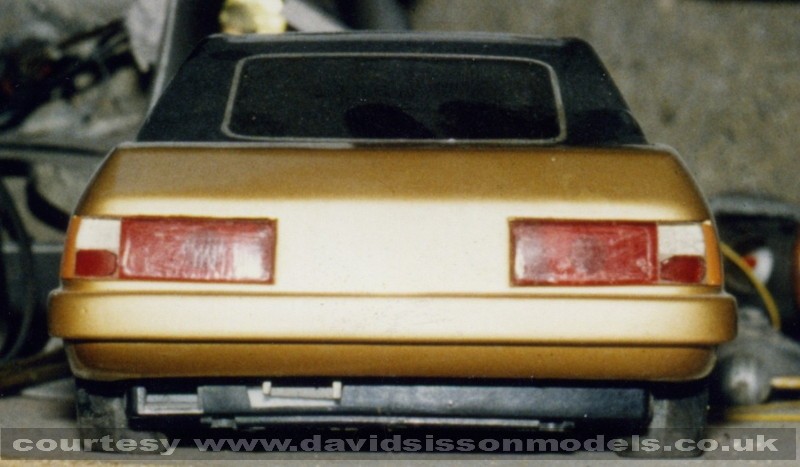 Below; Picture of a surviving bodyshell courtesy of Bob Bailey.

Below: Puppet interior set.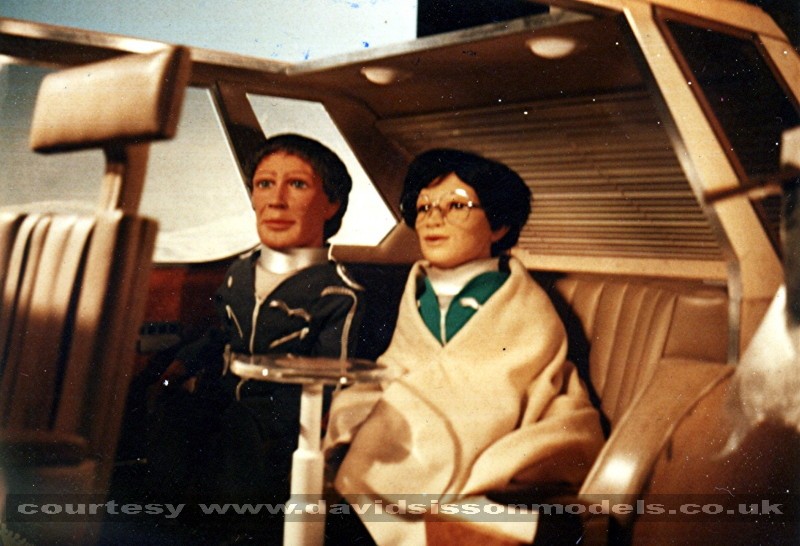 Below: Hudson models in action.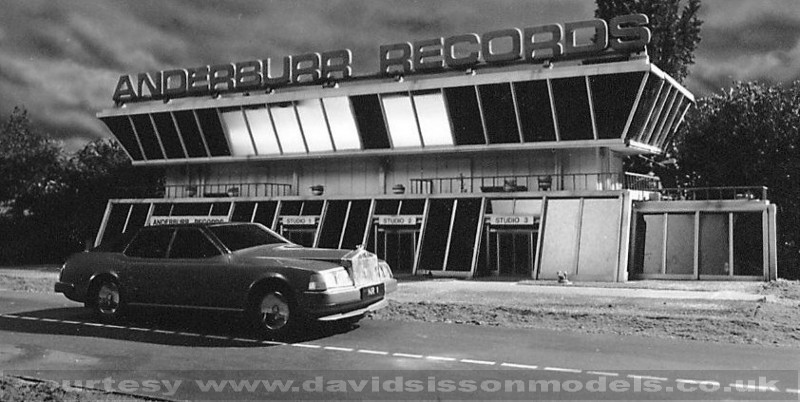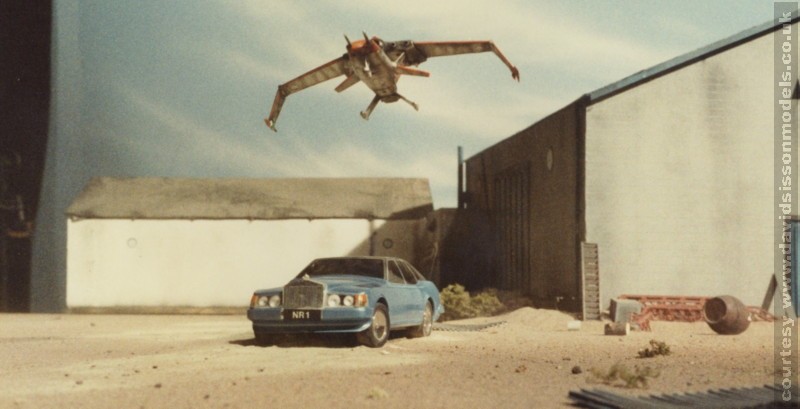 My thanks to Steven Begg for providing his preproduction artwork for this article.
Thanks also to Philip D Rae for the use of his photographs.
Other photographs by Anderson Burr Pictures Ltd & Anderson Entertainment.
'Terrahawks' is copyright by Christopher Burr
No infringement of copyright is intended - non-profit fan interest site only.
'Terrahawks' is a Gerry Anderson and Christopher Burr Production.