I want to Build Stingray ___________ Back to INDEX

I have received countless emails over the last 15 years from fans wanting to build a model, static or radio-controlled, of the Gerry Anderson classic super-submarine Stingray.
The email always asks 'Do I have plans?'
Well the answer is that I did not use a plan to make my model as I just modified a fibreglass casting using measurements obtained from photographs. So I don't have one myself, but my friend Phil Rae did draw a pretty decent plan many years ago which was published in the Anderson fan magazine S.I.G.
With the courtesy of Phil here is his plan, together with a few other bits and some odds and ends
from the internet. I wish you well with your build.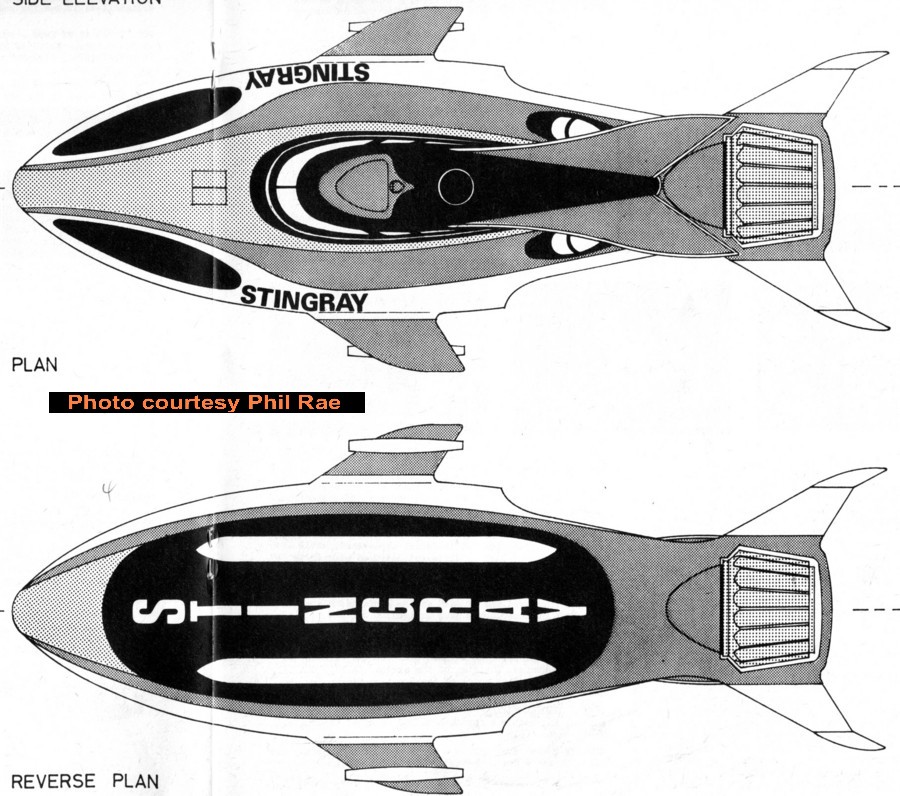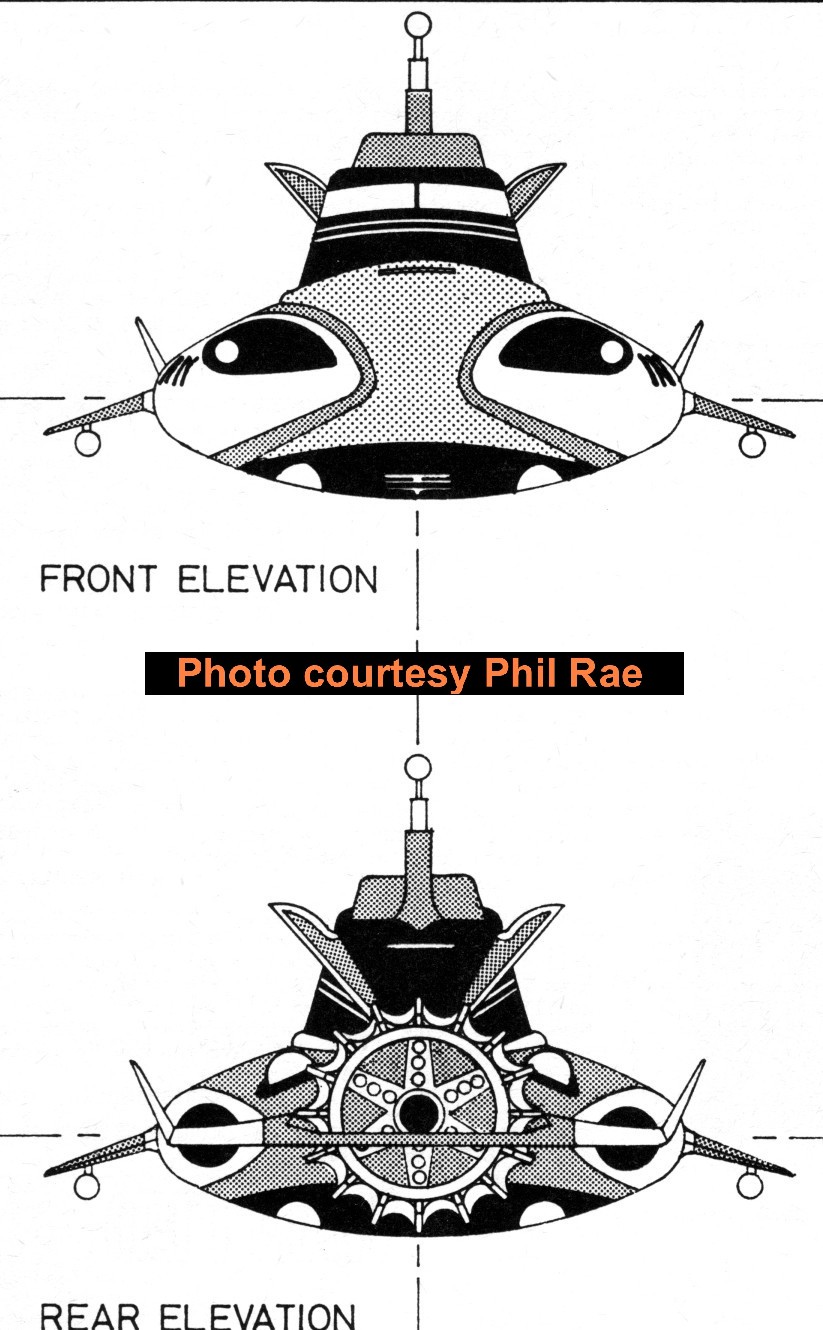 Above and below - Publicity photos from the studio of the medium sized model.


Above the largest model of Stingray
Below - the original small prototype model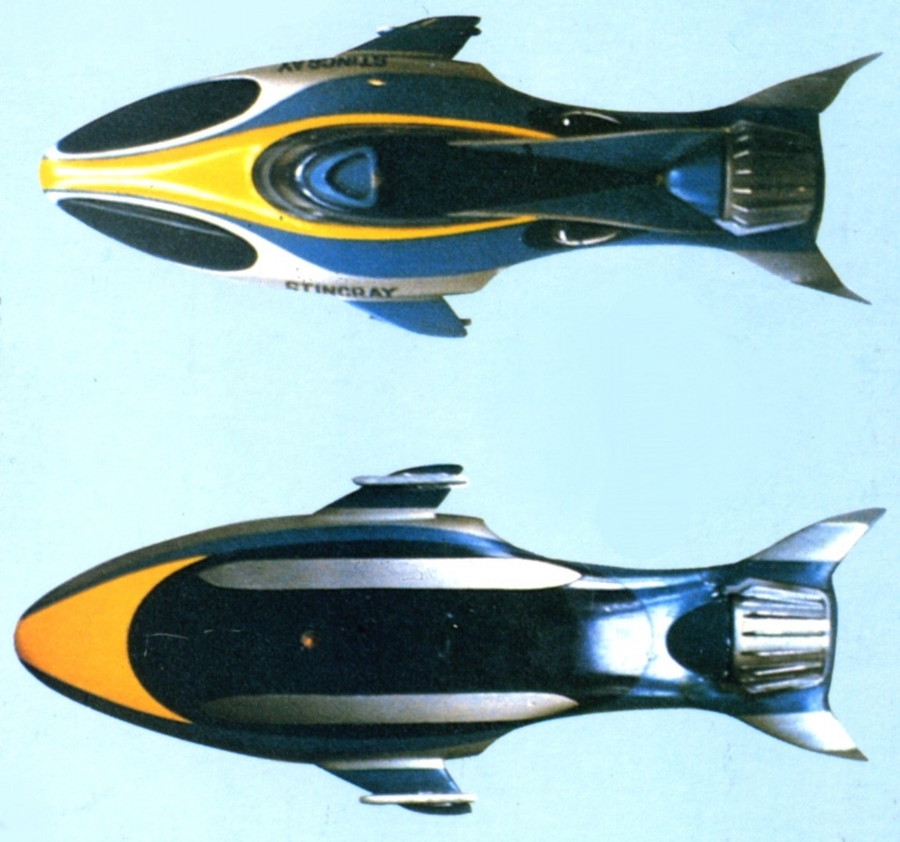 Below - a scan of the original Stingray plans used to build the models - courtesy of Anderson Entertainment.
A better scan is on the back page of the old Gerry Anderson magazine 'Century 21' issue 5.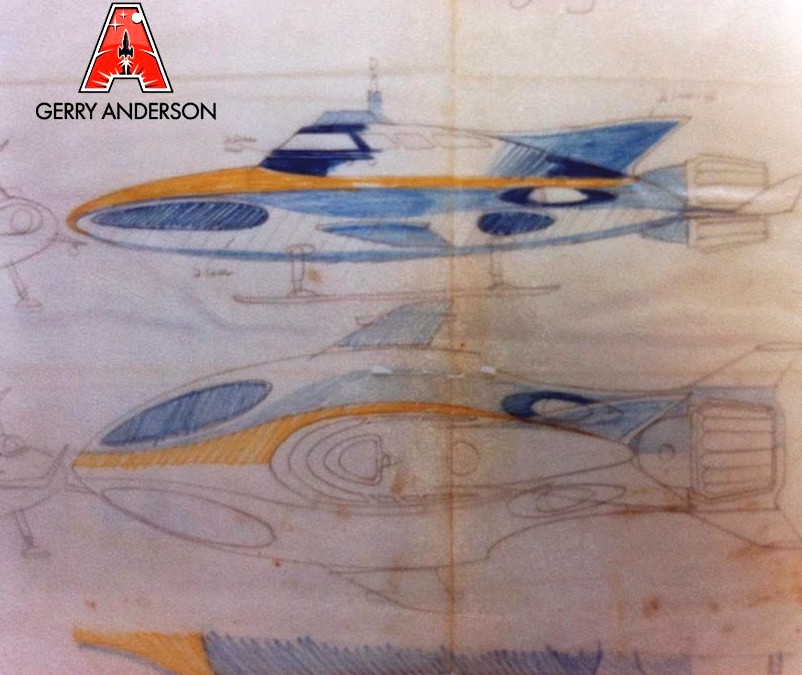 Below - an original sketch/plan of the small one-man Aquasprites that sit in the sides of Stingray and can detach. This plan is from an unknown source on the internet, possibly re-posted from an auction house sale? Apologies to the person who took it for not giving credit here.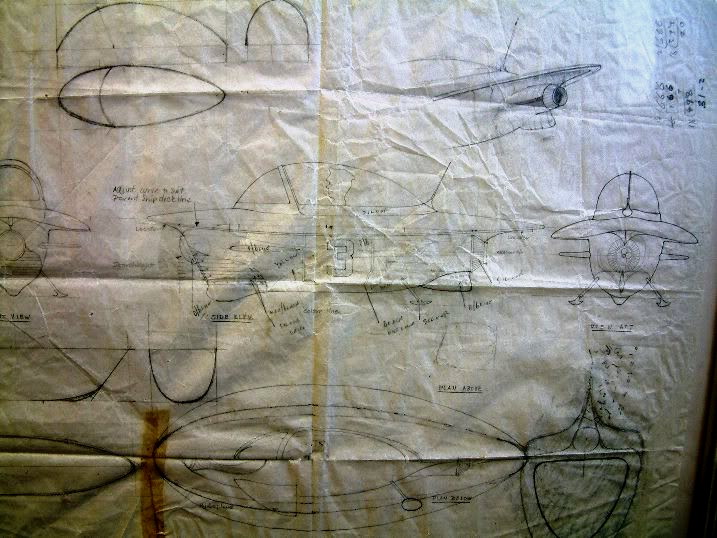 I hope these scans are of use to people hoping to build models of Stingray.
...................................

'Stingray' photos are copyright ITC Entertainment Group Ltd.
No infringement of copyright is intended. This is a non-profit making fan interest site only