Moon Zero Two : Model Photo Feature
Moon Zero Two Copyright Hammer Film Productions & Warner Bros-Seven Arts
| | |
| --- | --- |
| Here is a selection of large-sized photographs of the three main model vehicles that were built for the film - although the 'Express' never really got to appear. | |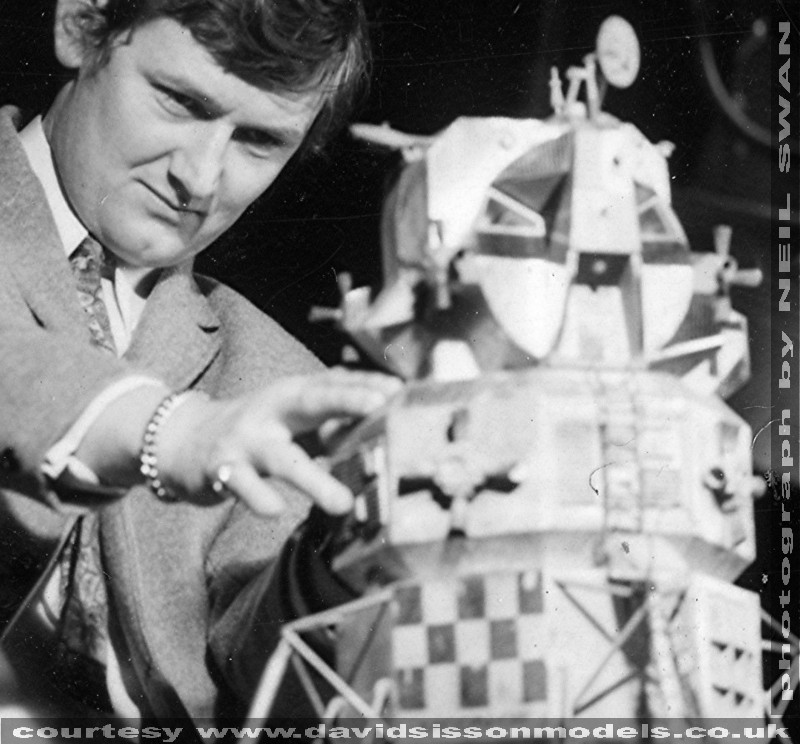 Above - Special Effects man Pat Moore examines the model of Moon Zero Two
Below - Photos of Moon Zero Two effects model.
Note tube showing on right for gas supply to thrusters.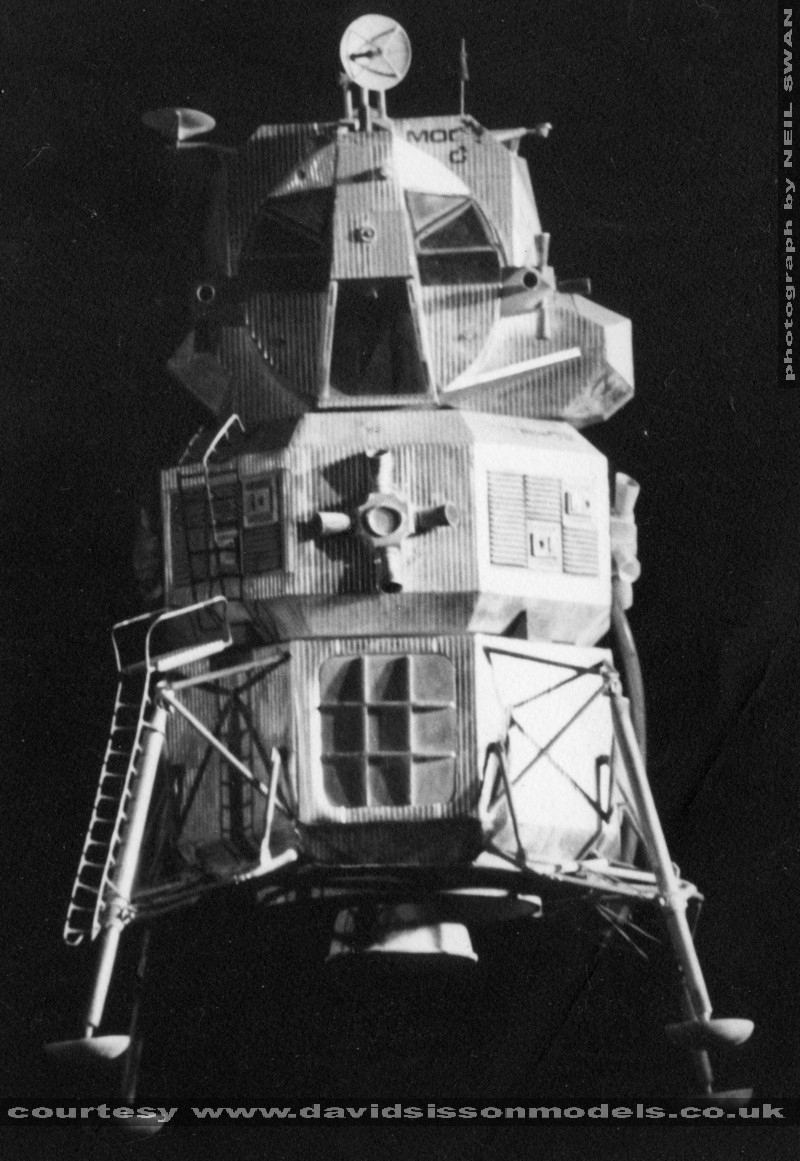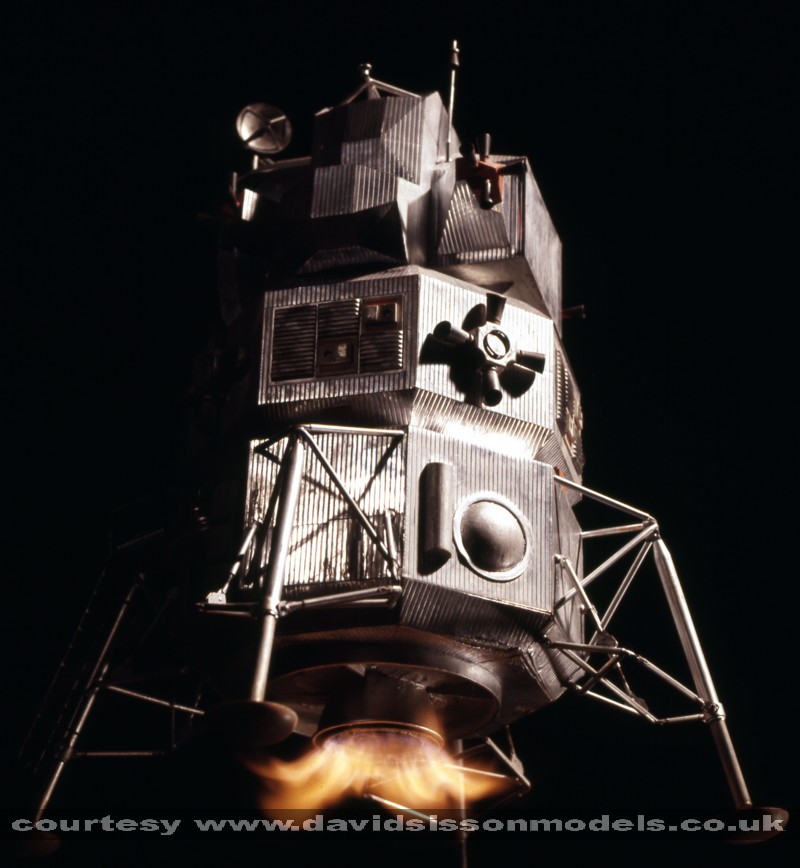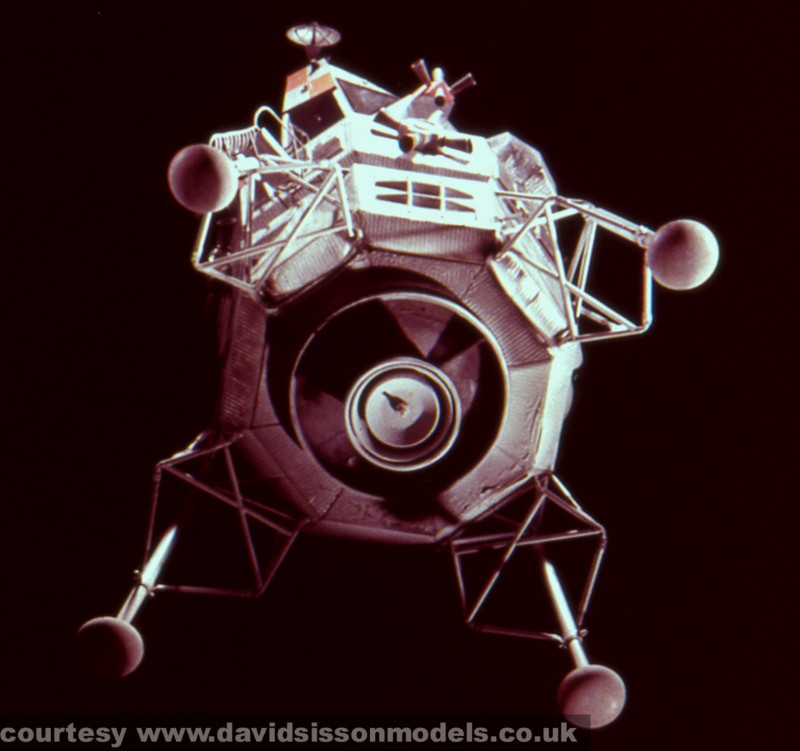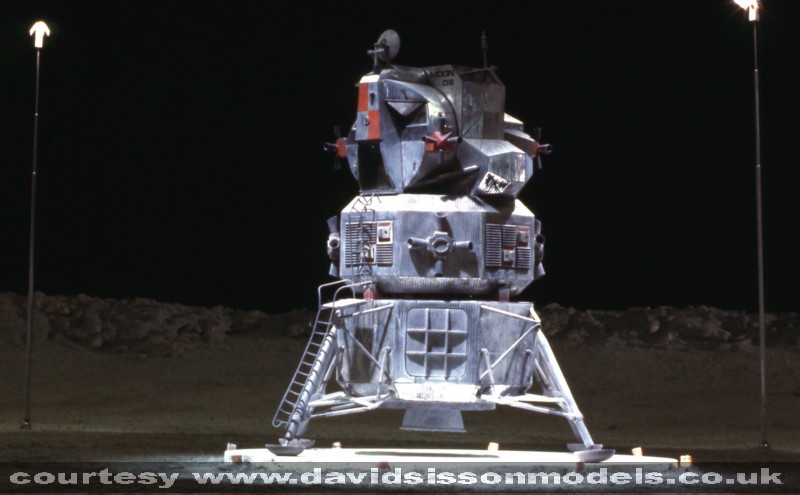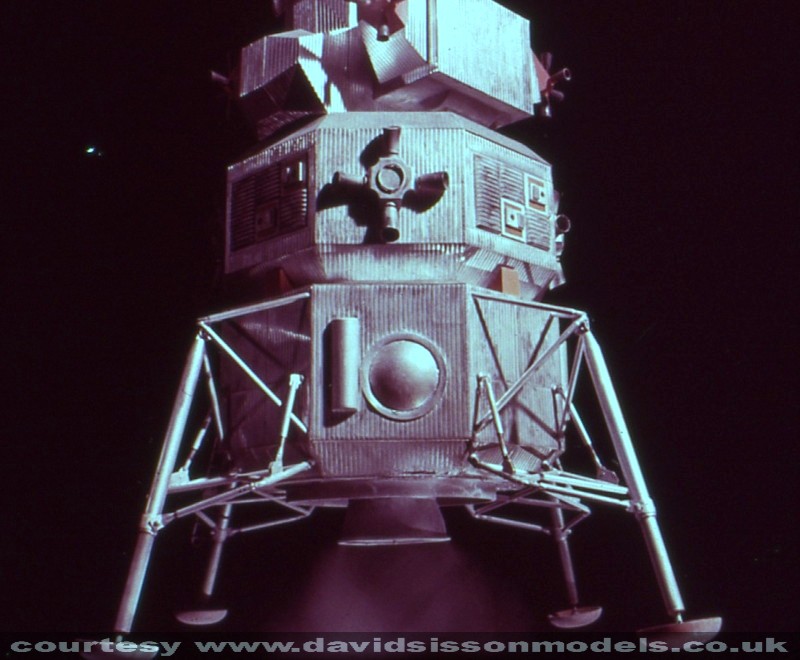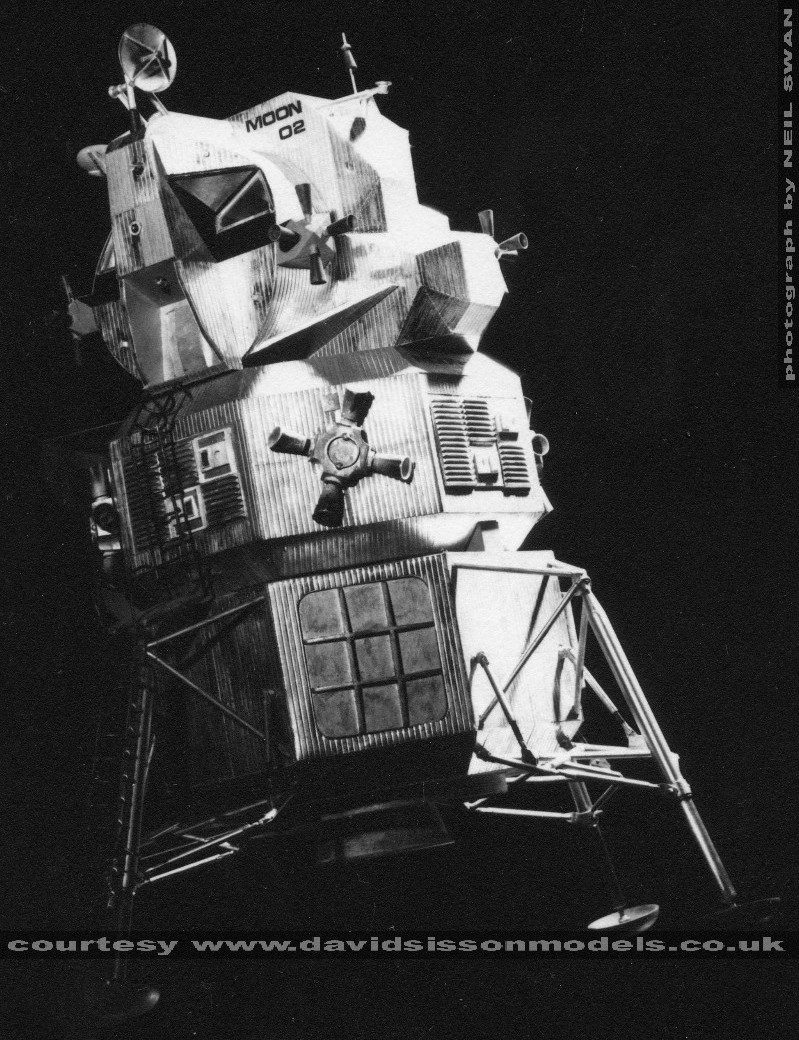 Moon Bug-Dozer model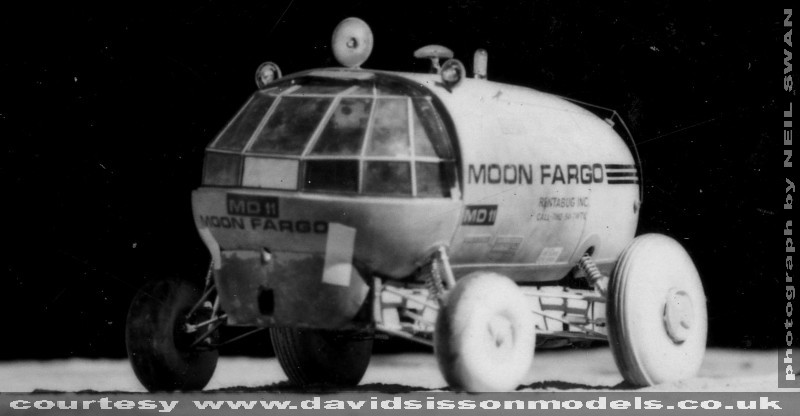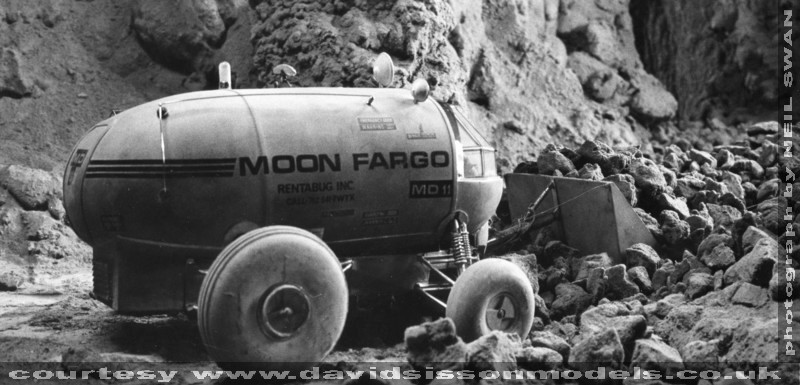 The Moon Express model as 'United Nations Airways'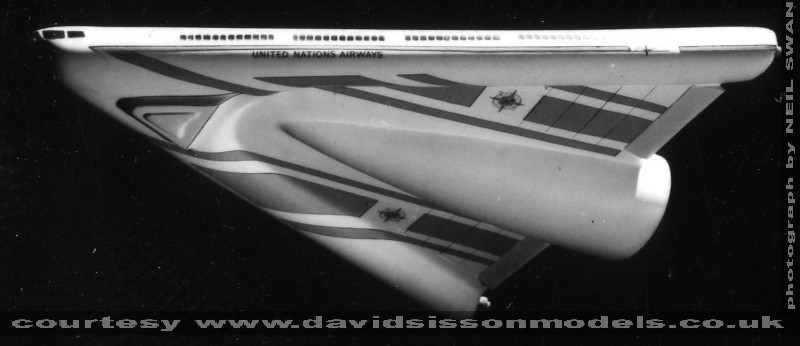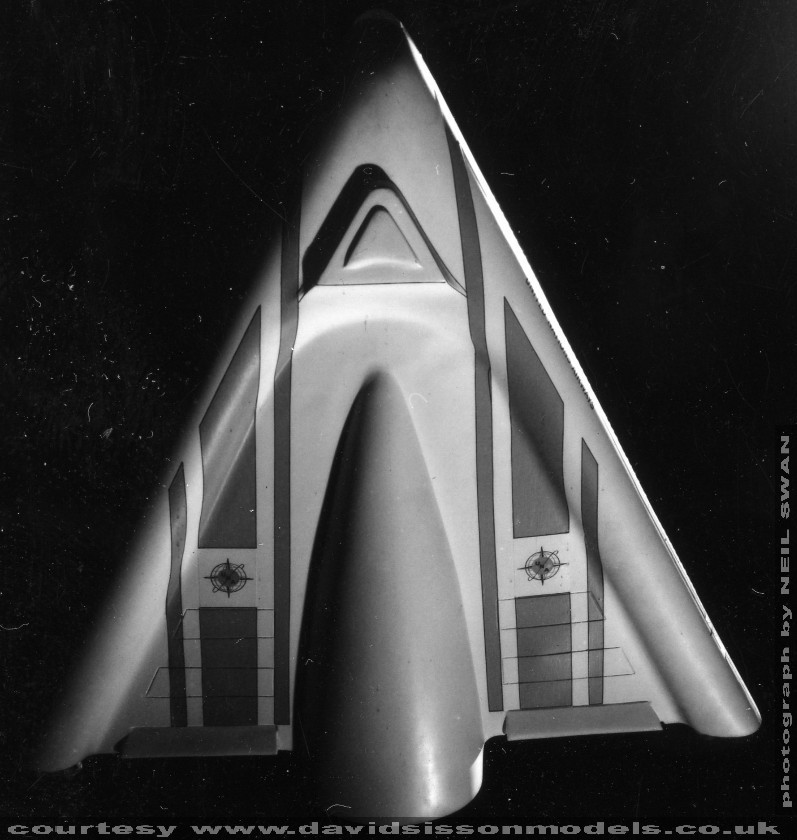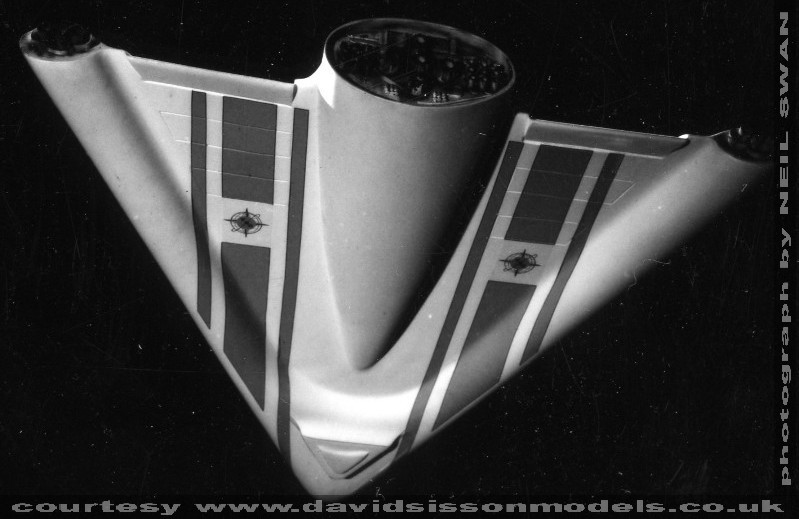 The Moon Express model now flown by 'Pan Am'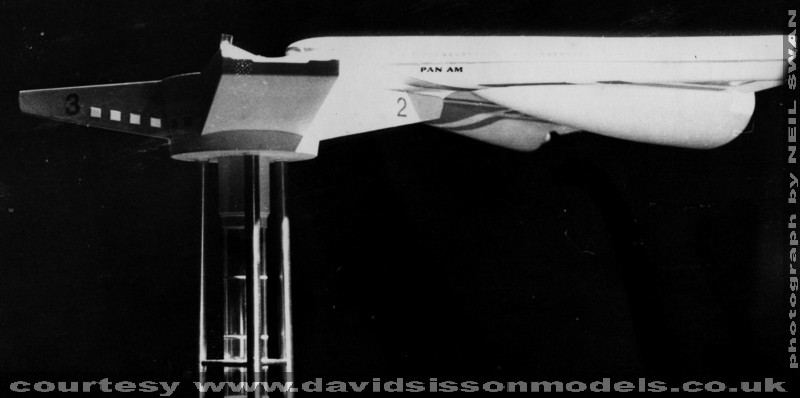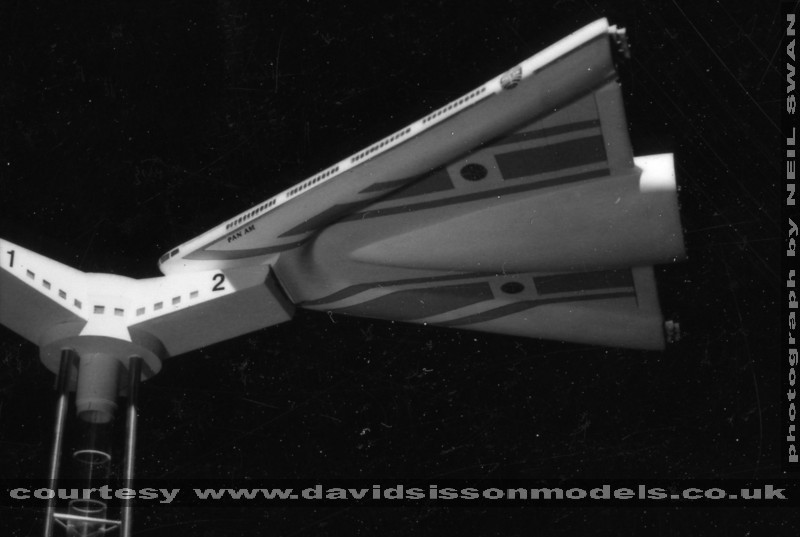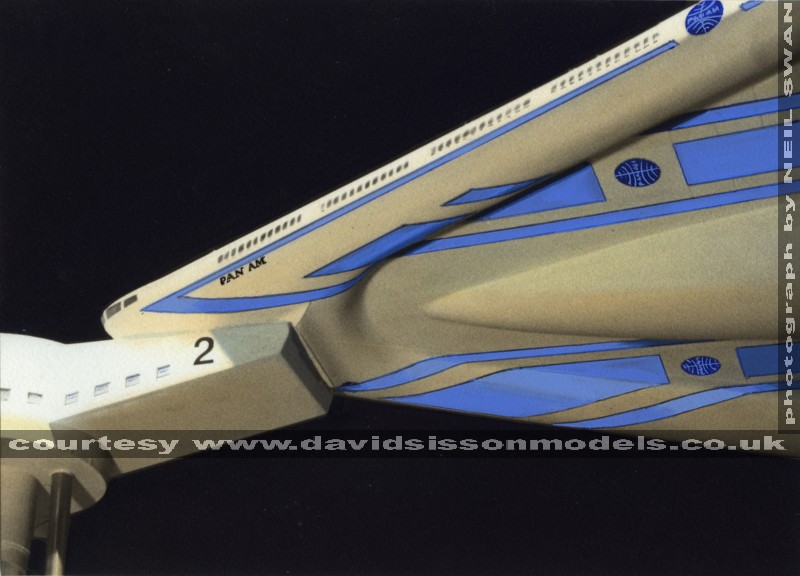 Back to MZ2 INDEX
Moon Zero Two Copyright Hammer Film Productions & Warner Bros-Seven Arts
No infringment of copyright is intended. This site is a non-profit making fan interest only.