Phil Rae's Prop Collecting Photo History
Original Altares models
From 'The Day After Tomorrow - Into Infinity'
The Altares from the one-off television film produced by Gerry Anderson between seasons 1 and 2 of Space: 1999. Two sizes were built by Martin Bower who used the same design themes he employed on other 'human spaceships' not realising at the time that it wasn't to appear on the 1999 TV series. Phil acquired both models from the Alton Towers exhibition. Here are photos of them on public display and later in Phil's collection.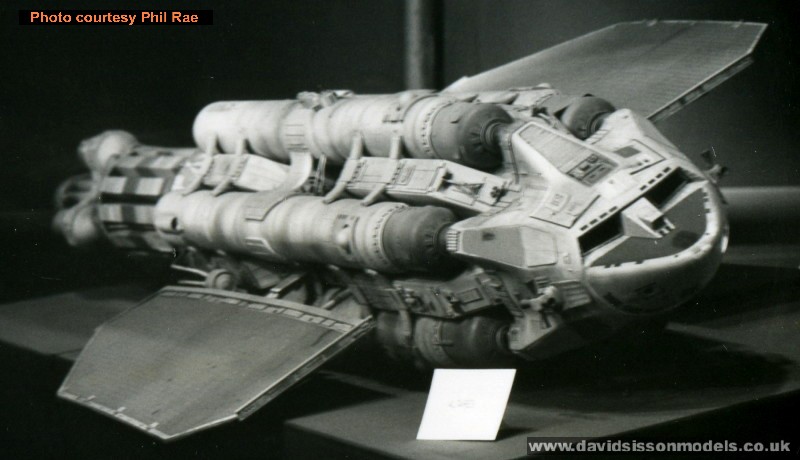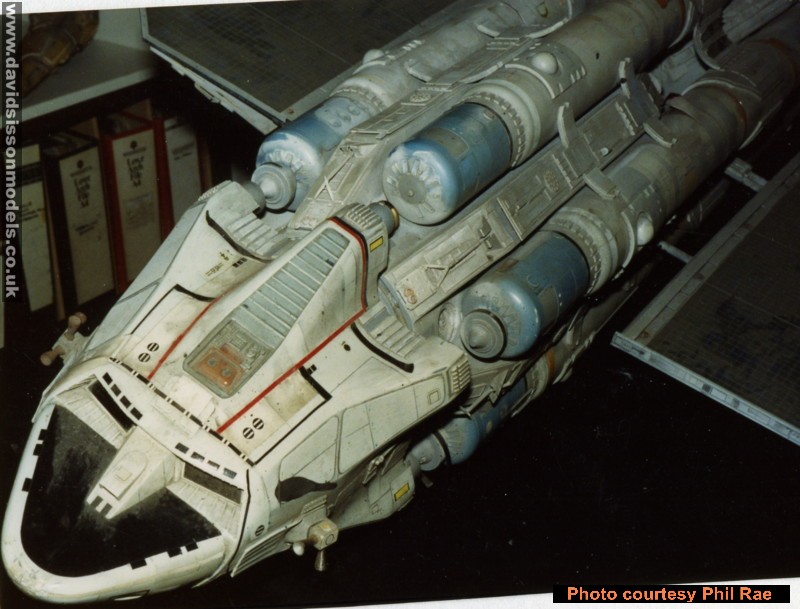 Above: A number of the coloured tapes appear to have changed over the years due to repairs and the refurbishment done to make them look better for public display. This is quite noticable on the top of the pilot section.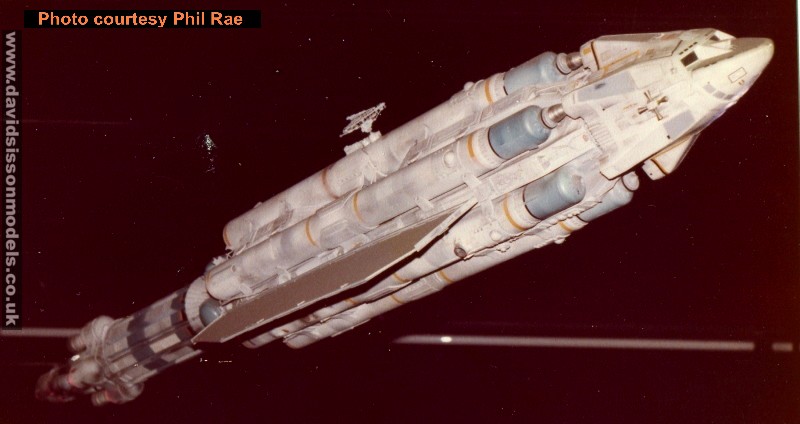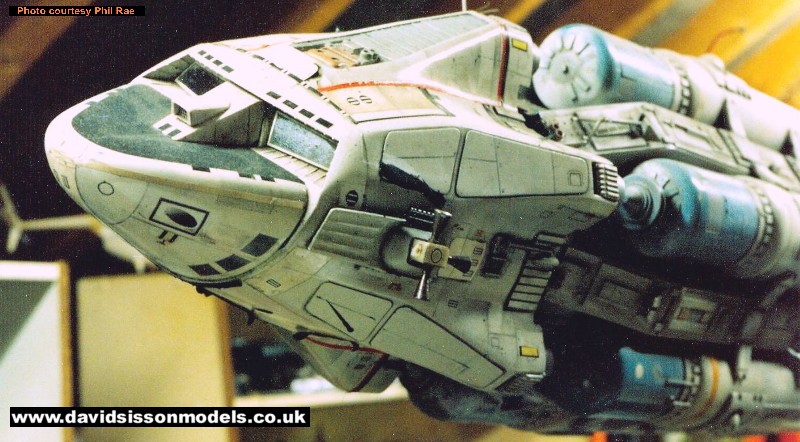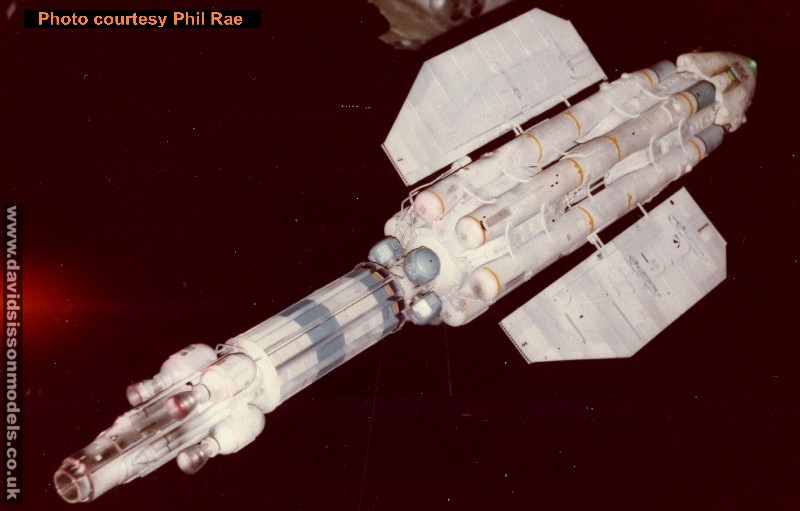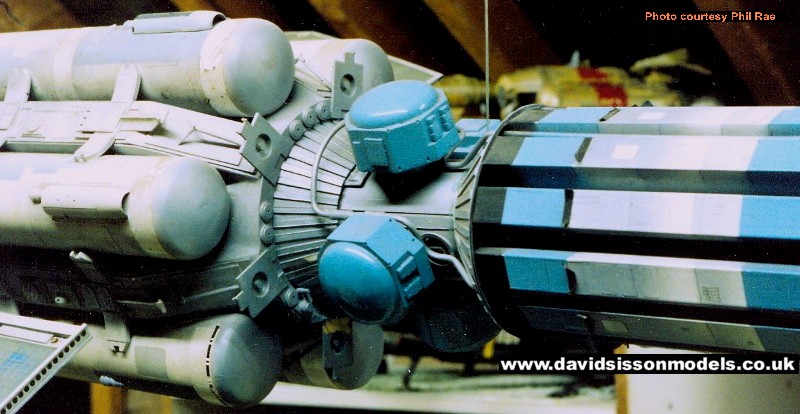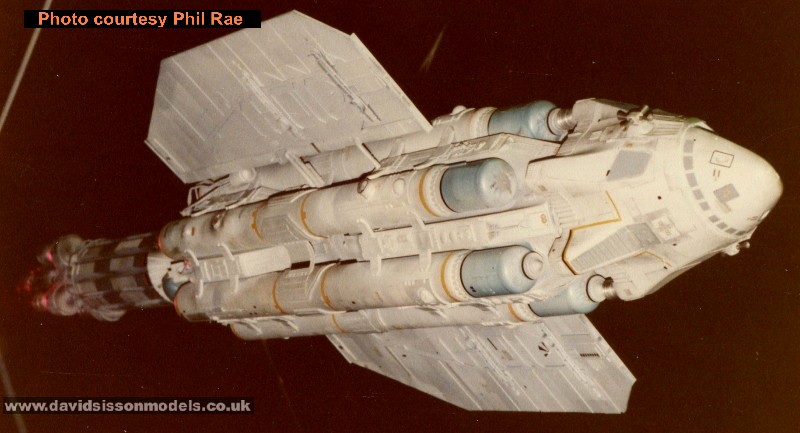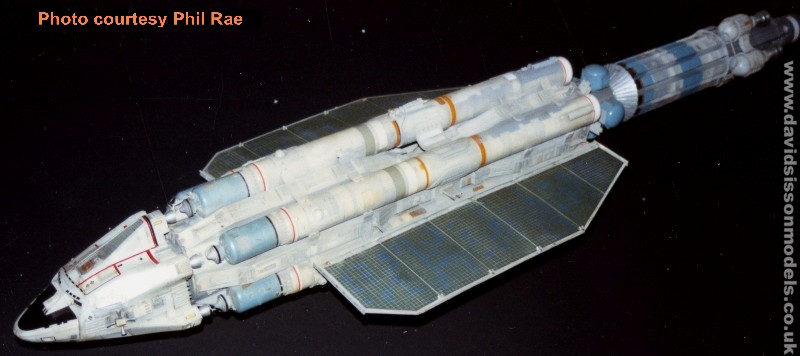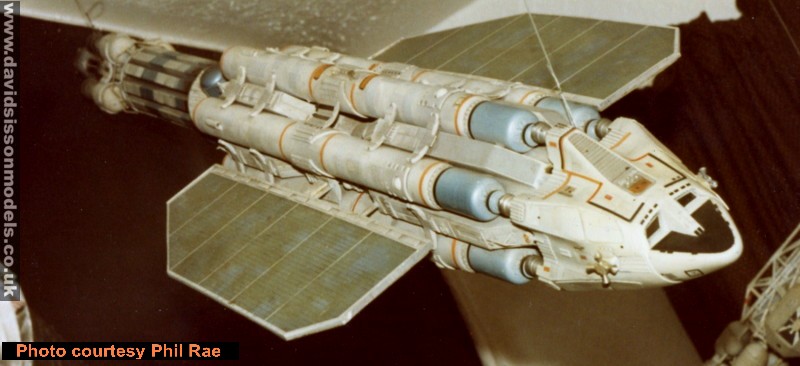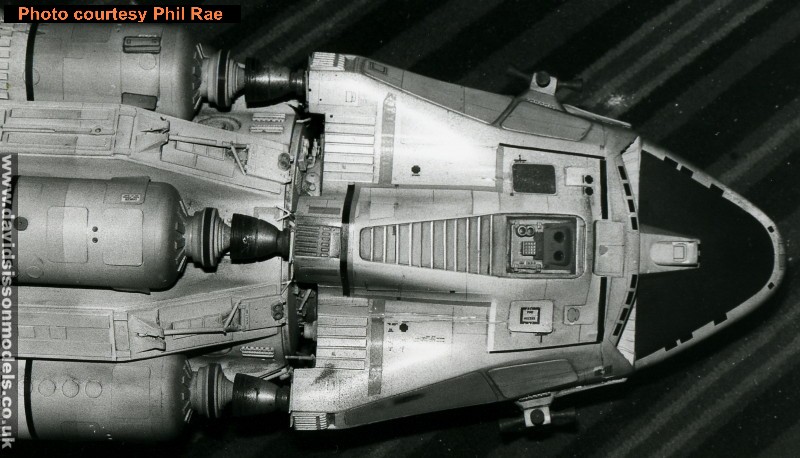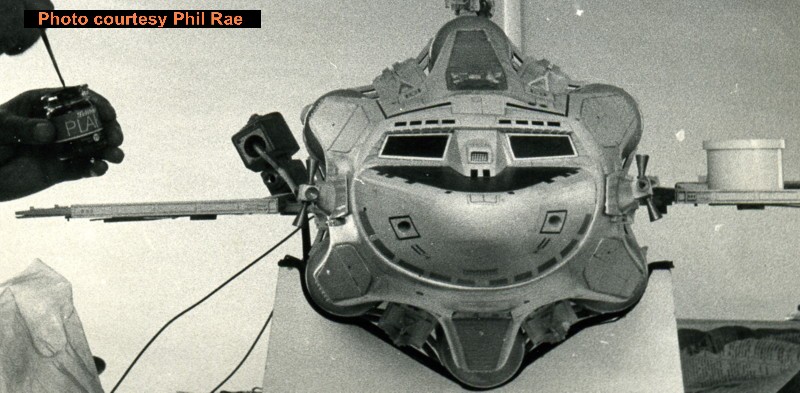 Above:A rare photo taken at the film studio showing a good frontal plan view.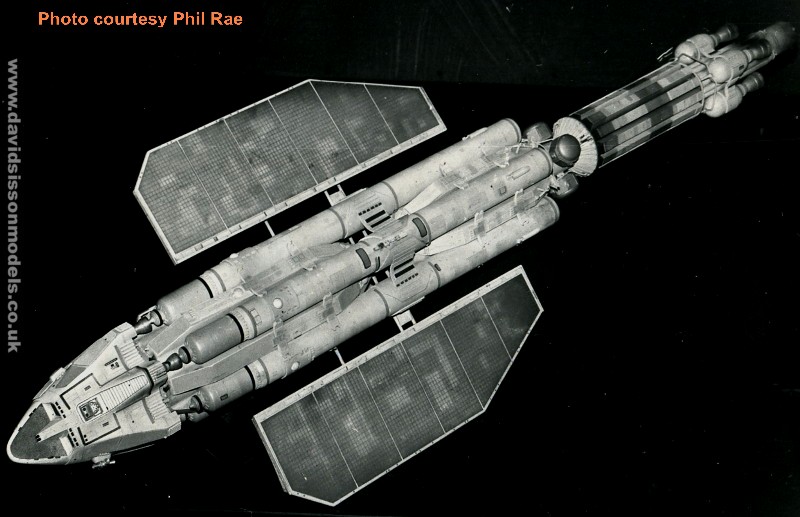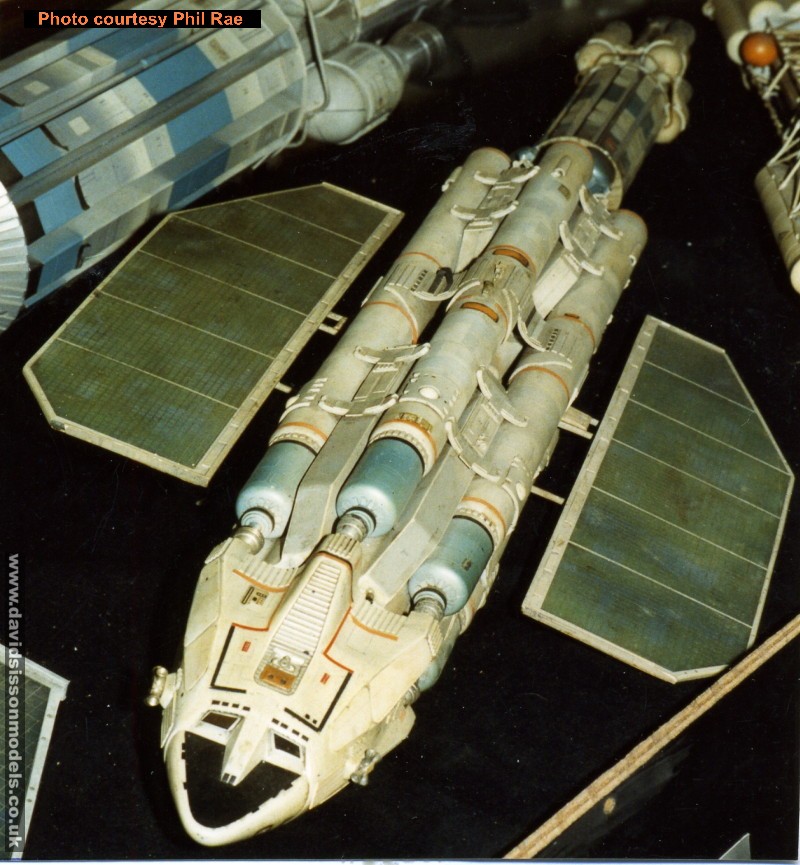 Photos courtesy of Phil Rae

No infringement of copyright is intended.

This is a non-profit making fan interest site only.