Phil Rae's Prop Collecting Photo History
Space: 1999 - Original Dorcon Probe
The Dorcon Probe from the last episode of Space: 1999. Only one model was built by Martin Bower, and here are photos of it on display at Blackpool and later in Phil's collection.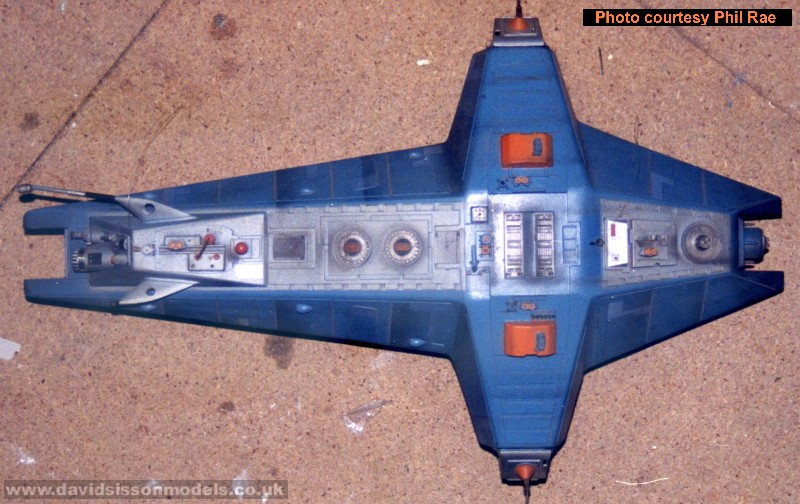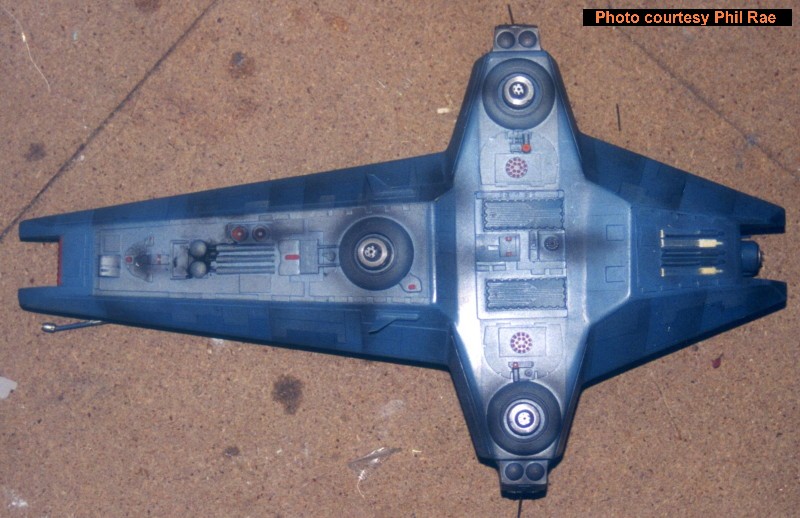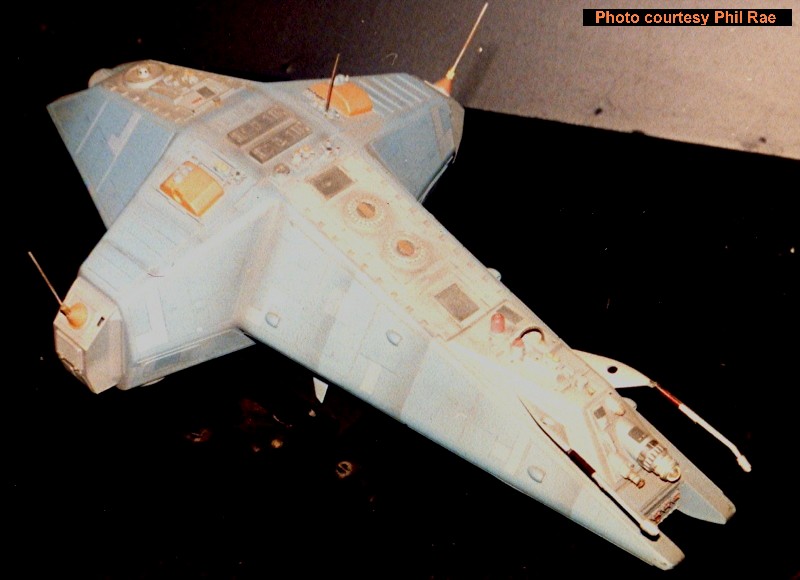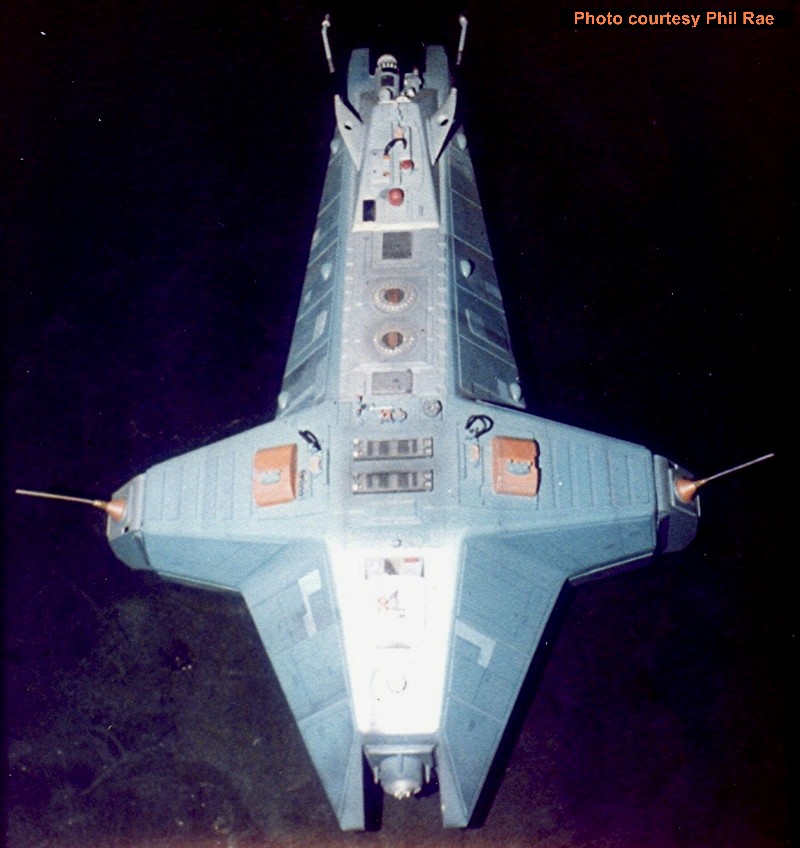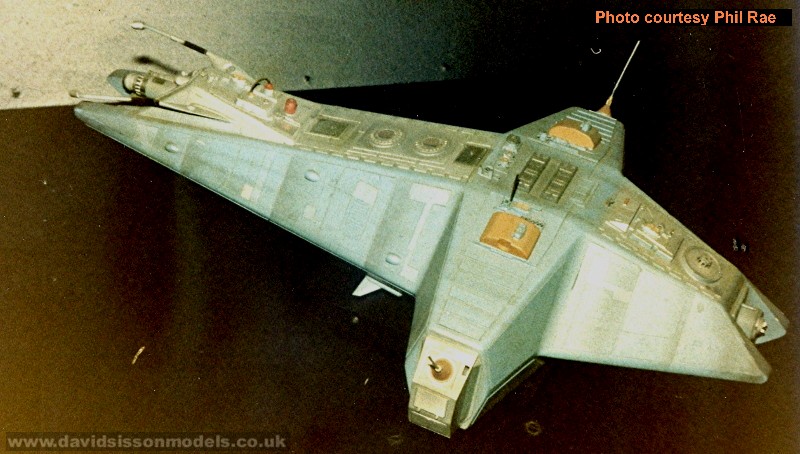 Below: Stored next to the 'Metamorph' model, both are fairly simple designs improved by an interesting paint finish.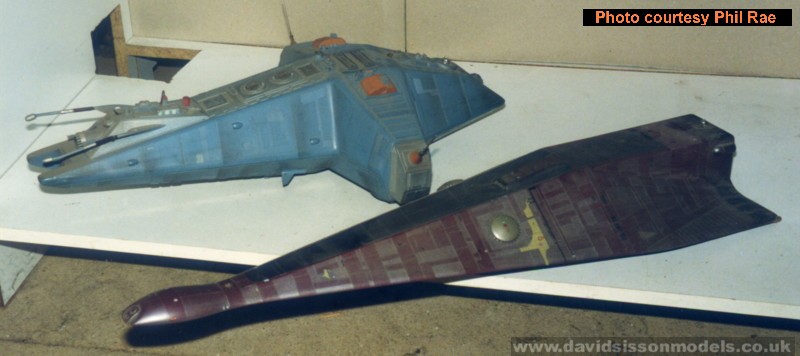 Photos courtesy of Phil Rae

No infringement of copyright is intended. This is a non-profit making fan interest site only.
'Space: 1999' is copyright ITC Entertainment Group Ltd