Phil Rae's Prop Collecting Photo History
Space: 1999 - Original Alpha Tanks
The three Laser Tanks from Space: 1999 formed part of Phil's collection in the 1990s, and he took the opportunity to photograph them for publication in future books and magazines. here are his profile pictures.

To my knowledge the tanks don't really have names, but this first one is usually refered to as 'Eagle-type' for rather obvious reasons, and is usually the most popular for fans to build.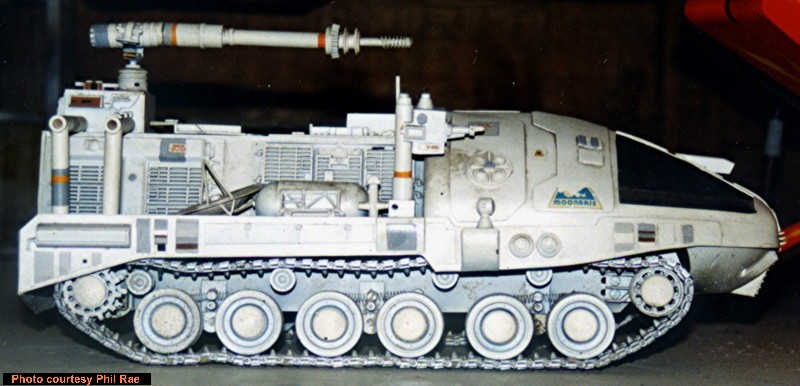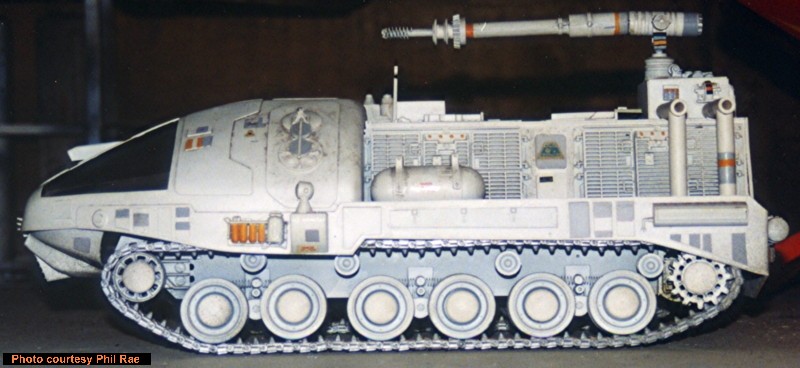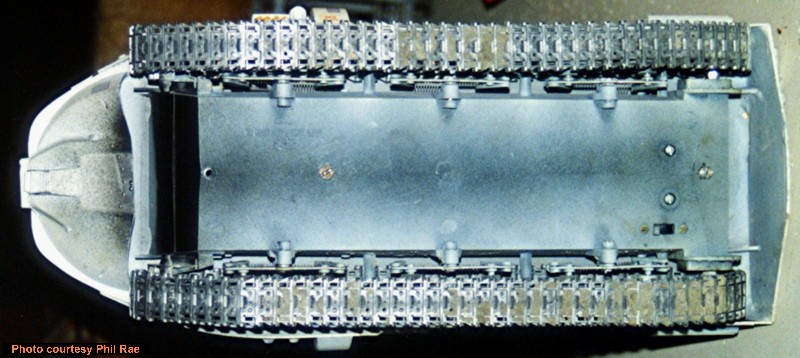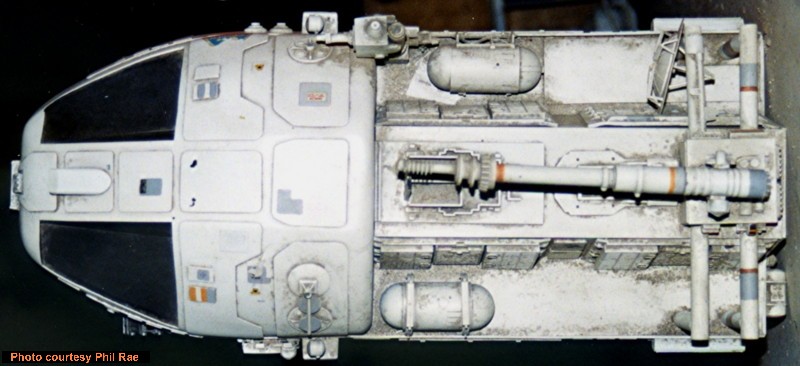 The Bubble Top tank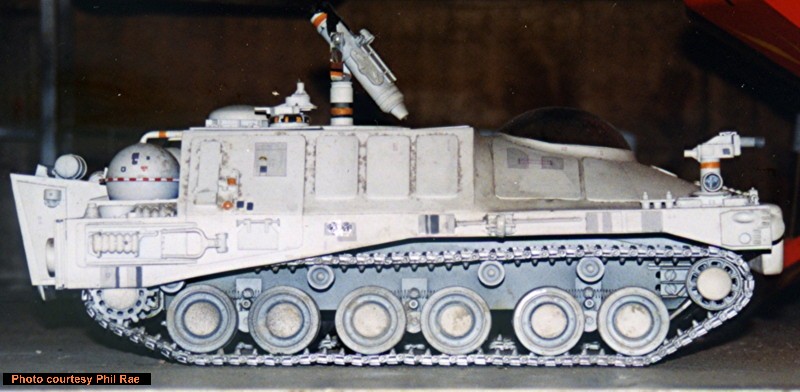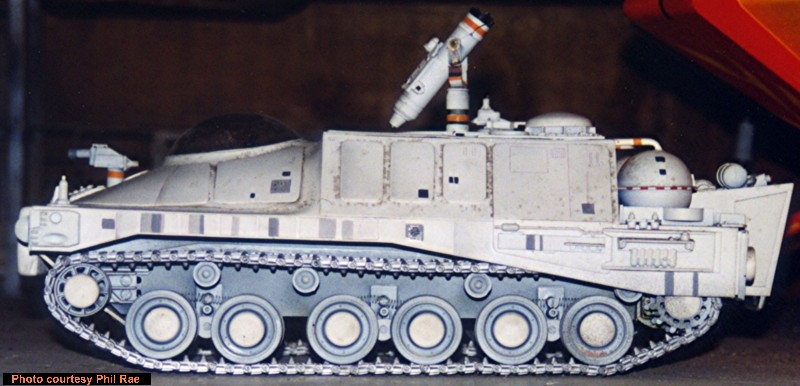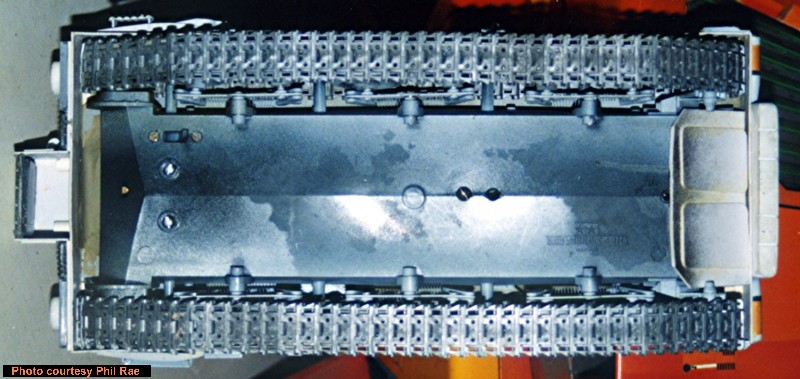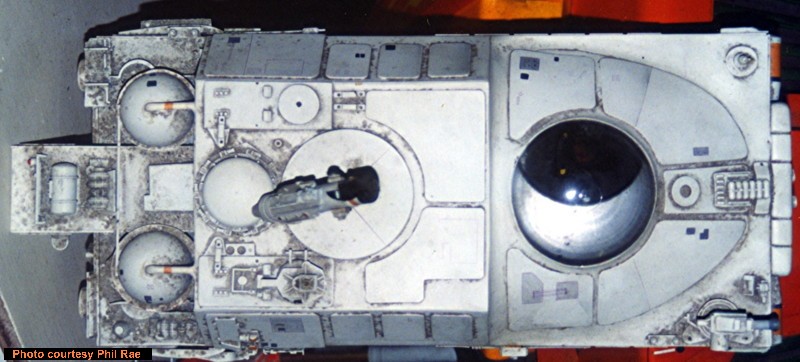 And finally the Flat Top Tank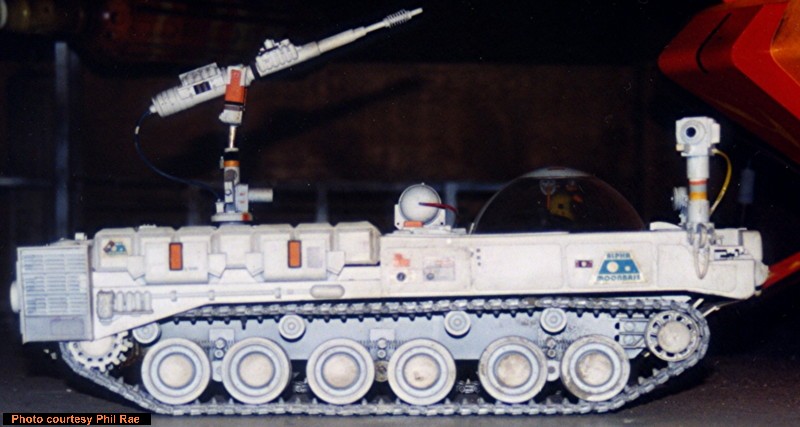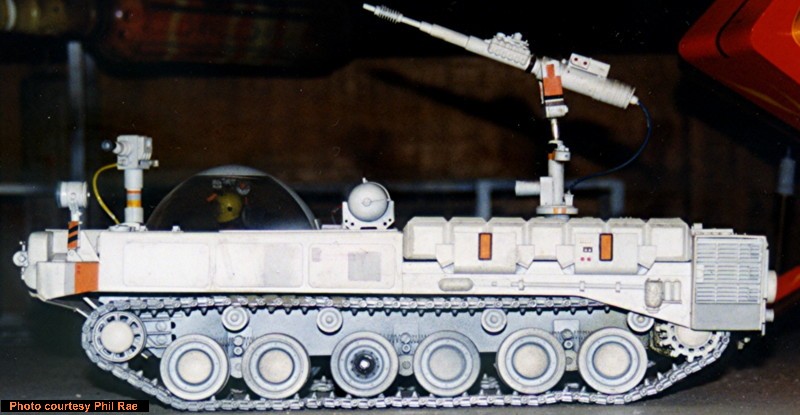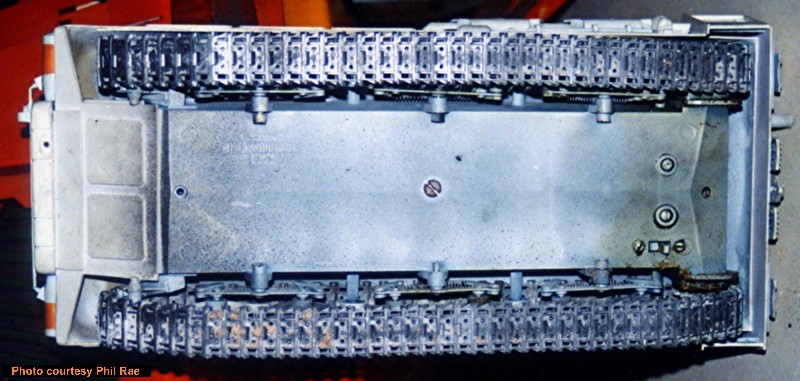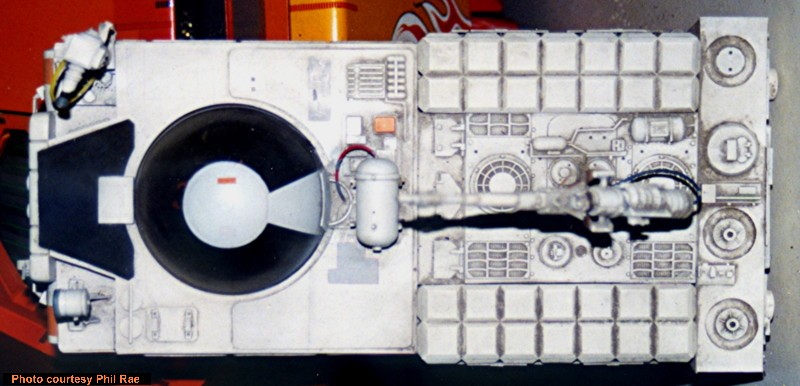 Photos courtesy of Phil Rae

'Space: 1999' is copyright ITC Entertainment Group Ltd
No infringement of copyright is intended. This is a non-profit making fan interest site only.