Terrahawks - Behind The Scenes Special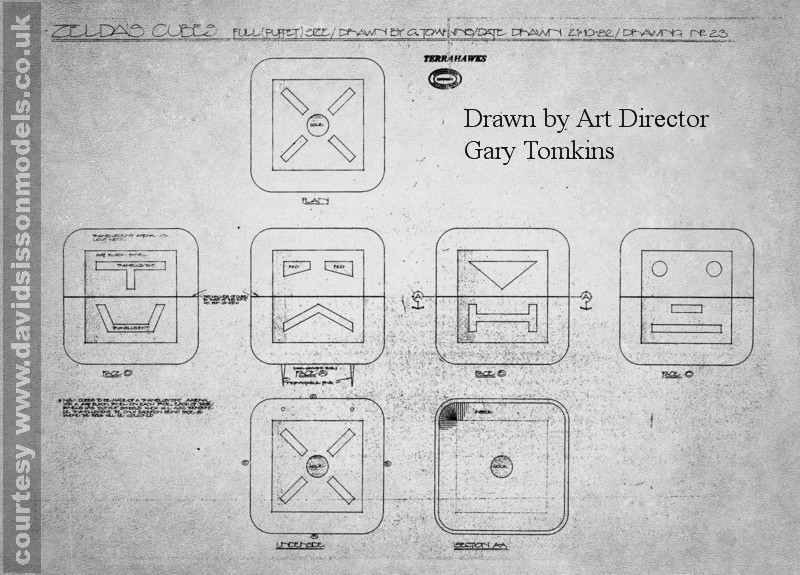 Above: The original plans for the Cube by Art Director Gary Tomkins.
Courtesy of Anderson Entertainment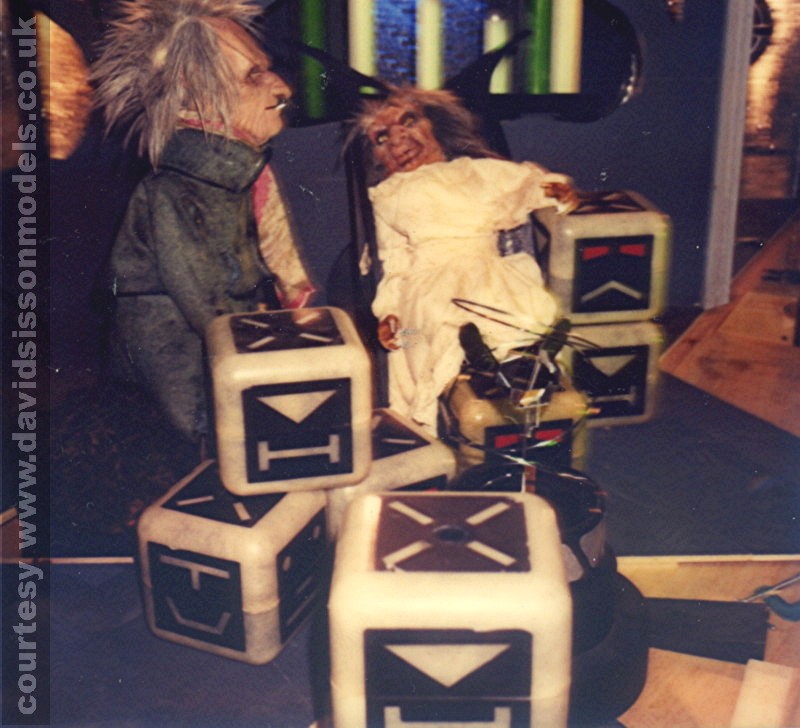 As the Terrahawks had their Zeroid robot helpers then it was only fair that the evil Zelda also had her own version, an army of Cubes. The model department built them in several small sizes but these puppet-sized versions were exactly 20cm wide.

Below: My battered original prop.
Below: Studio publicity photos, normal Cube face.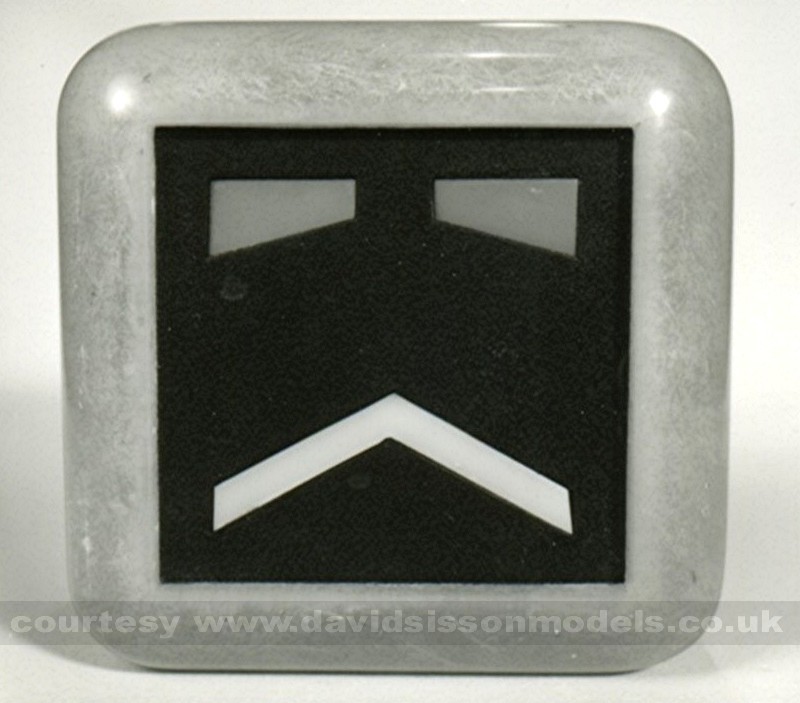 Below: Cube weapon side, repeated on both top and bottom facings.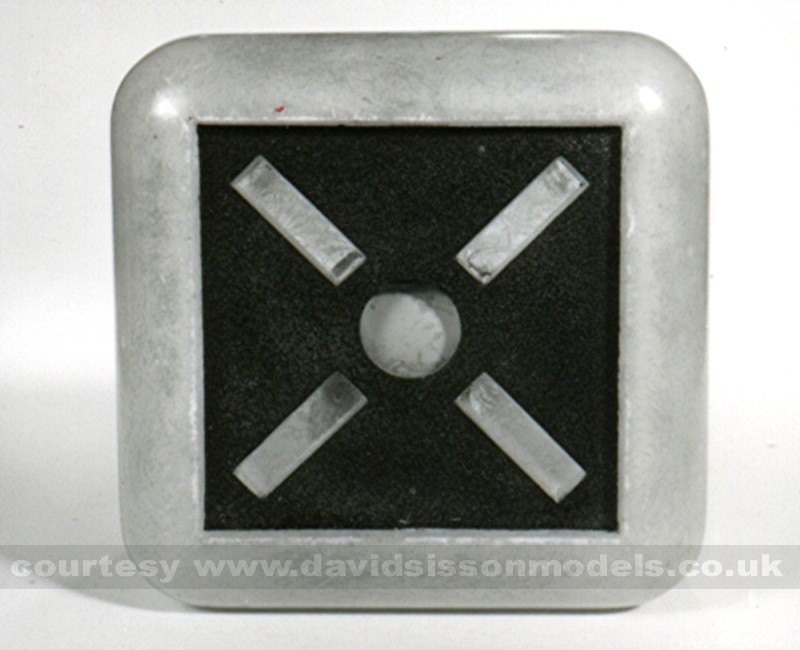 Below: Alternate Cube faces.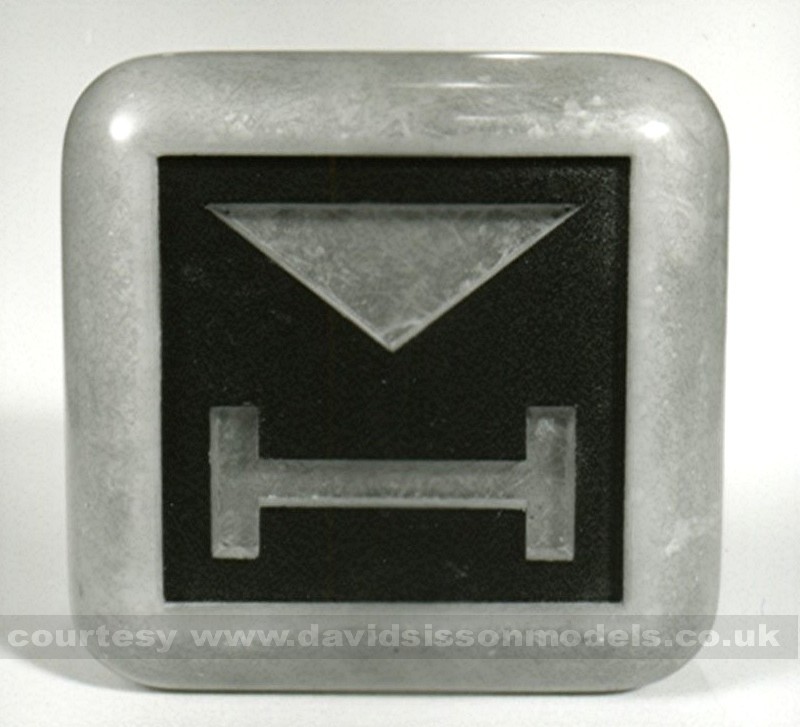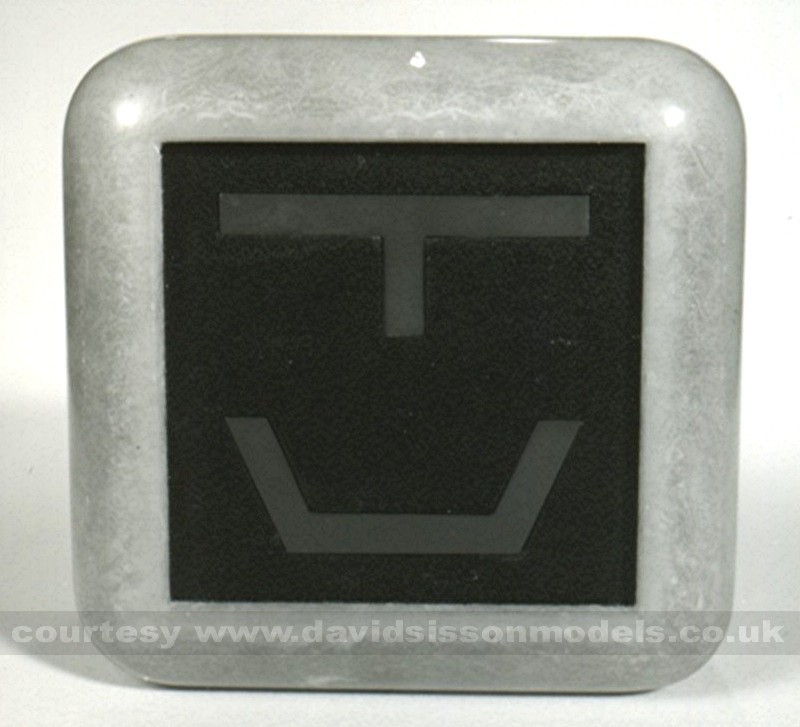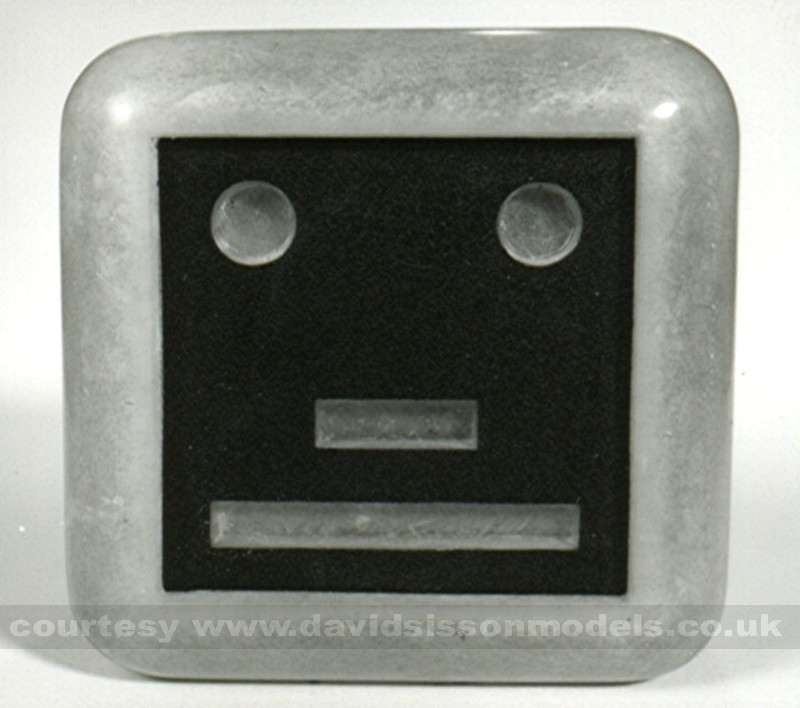 Below: Peter Tilbe and Mark Harris with a Cube in the studio workshop.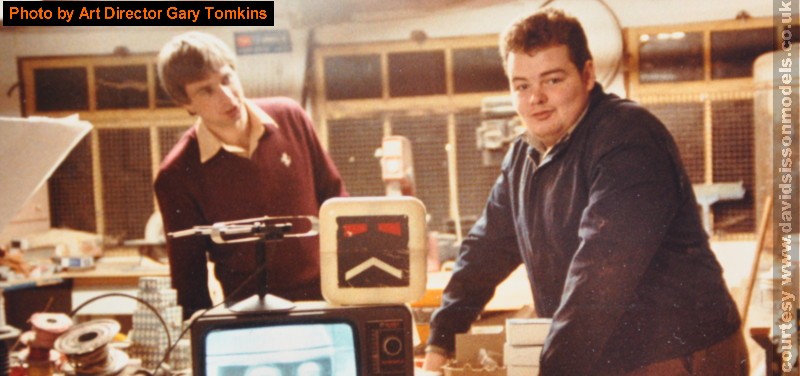 Studio Photographs by Anderson Burr Pictures Ltd & Anderson Entertainment.
Thanks to Gary Tomkins for the use of his photograph.
'Terrahawks' is copyright by Christopher Burr
No infringement of copyright is intended - non-profit fan interest site only.
'Terrahawks' is a Gerry Anderson and Christopher Burr Production.