Terrahawks - Behind The Scenes Special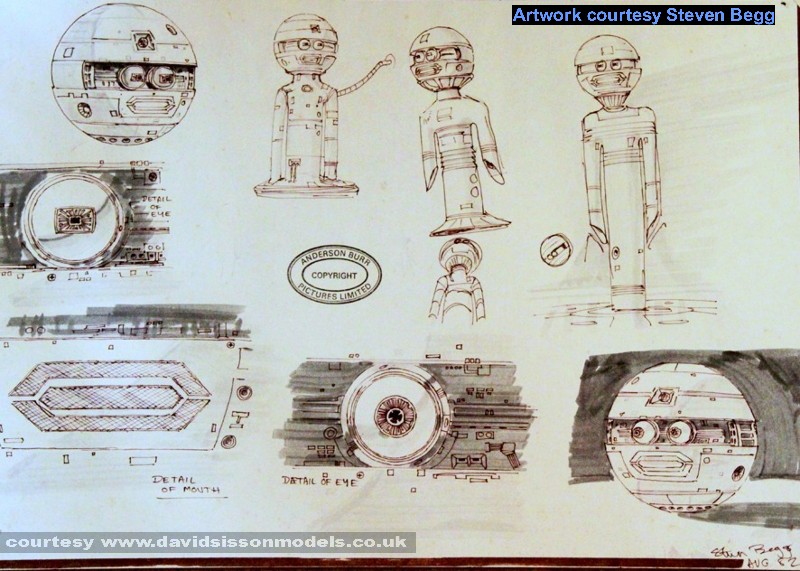 Above: Concept art by Steve Begg for the Terrahawks robot troops, the 'Zeroids'. Along with Zelda these were generally considered to be the true stars of the show to most viewers.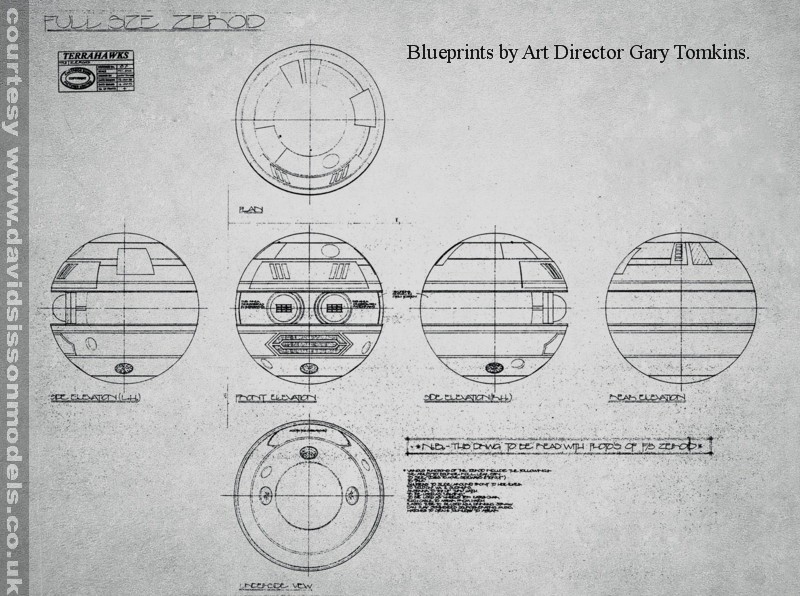 Above: The blueprints drawn up by Art Director Gary Tomkins.
Picture from Anderson Entertainment.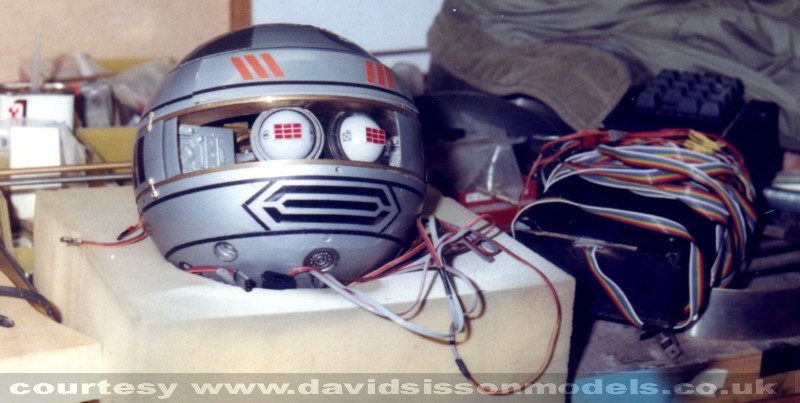 Above: The Zeroid prop with it's electronic controls plugged in, pictured at Bray Studios during production around 1984.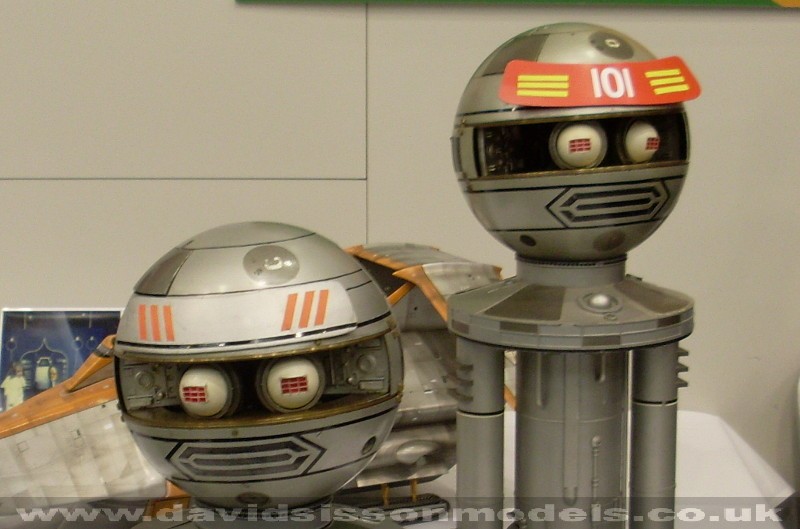 Above & Below: Original Sergeant Major Zero prop in the pictures on the left, and Space Sergeant 101 on the right. Photos taken at Andercon, a Gerry Anderson Convention. The Battlehawk is my replica build, sadly the original was reportedly destroyed.
Props are made using spun aluminium shells, with centre sections made from brass, and are very heavy. The identity markings are on detachable panels so that the props could play different characters during the series.
Below: Sergeant Major Zero close-up eye details


Below: Space Sergeant 101 close-up eye details


Below: Two sizes of Zeroid Perch
Below: Zeroid publicity shot
Zeroid photos by David Sisson taken at Andercon
My thanks to Steven Begg for providing his preproduction artwork for this article.
Other photographs by Anderson Burr Pictures Ltd & Anderson Entertainment
'Terrahawks' is copyright by Christopher Burr -
No infringement of copyright is intended - non-profit fan interest site only.
'Terrahawks' is a Gerry Anderson and Christopher Burr Production.